Focusing on … Deancross Personality Disorder Service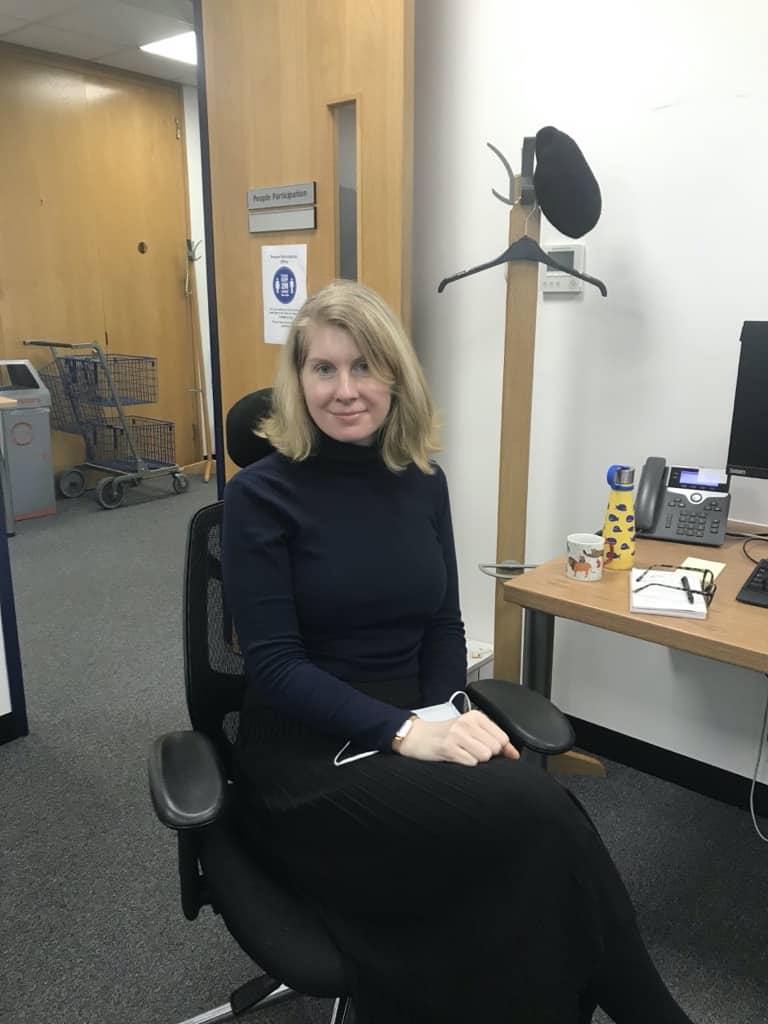 The Deancross Personality Disorder Service offers a service for people with a history of emotional, interpersonal and behavioural difficulties. The approach they use is Mentalisation-Based Treatment (MBT) and Transference-Focused Psychotherapy (TFP)
Background to the service
The service was named after its original location in Whitechapel, and established in 2008 specifically to support adults living in Tower Hamlets who experience serious emotional difficulties which have a significant impact on their day-to-day lives.
As a specialist Personality Disorder team it defines its target population as its patients and also its referrers and fellow services in primary and secondary care. While providing an effective treatment, it also supports a public health approach, contributing more widely through outreach, teaching and research. It has developed expertise in the treatment of narcissism and addressed the wider public on this on the BBC and also written a book on Personality Disorders for the general public. It has an active research unit attached to Queen Mary University London and University of Oxford and has most recently published on clinical responses in the COVID-19 period. In 2019, it was voted Royal College of Psychiatry's: Psychiatric Team of the Year 2019: Working-age Adults.
Consultant Psychiatrist, Dr Tennyson Lee said, "Our strength is in the different approaches and perspectives each professional brings to the team, and the way we think together with the person – it is a very human-centred approach."
During the pandemic, the service has had to move its interventions and groups to an online platform when previously, participants would have met face-to-face. Operational Lead and Clinical Psychologist, Nova Hart, said, "After a period of adjustment, its gone surprisingly well. Although a challenge, participants have adapted well. Some people have found online communication better in terms of talking openly."
Service User Perspective
It is fair to say that Grace Wood did not have an easy start in life experiencing trauma, loss and abuse as a child. As an adult, it took its toll. She says, "I was 100% socially isolated. I'd describe it as the psychological equivalent of a horror film."
How did you feel about where you were in your life when you came to Deancross? I had left an abusive relationship, was homeless and living on the fringes of society. I was in active alcoholism for 21 years. I felt suicidal all the time, and utterly hopeless. If you had said to me, you will come through this, I would not have believed you. My motivation to get mentally well was sporadic.
What was the impact on you, others, your relationships?
I would cause confusion and distress for my mother and other people. I wasn't fully conscious of my behaviour. I couldn't see past my own pain.
How long had you been struggling with these issues?
Since birth. One theory posits if the mother does not bond with their baby in the first 6 months, it can result in Emotionally Unstable Personality Disorder.
What did you know about Deancross before you arrived?
I had tried numerous other services over the years. Initially, I thought Deancross would be daily intervention so had high expectations. But they meant there was a phone facility available 5 days a week.
How was it when you got there? What was involved?
It was scary, painful and confusing. I had multiple assessments initially and then a 3 month preparation group, meeting once weekly. Once on the programme, one to one sessions once every two weeks, and two weekly groups comprising of Psychotherapy and Psychodrama.
What were the high points?
Learning to have different kinds of relationships. Psychodrama was mind blowing. I found the therapist to be highly skilled and I was able to build trust quite swiftly with her, as she was very boundaried and authentic. The process of Psychodrama was profound as I was able to become more spontaneous and able to express emotion that had been buried for decades.
My therapist was very likeable and kind. What I recall from those sessions is him being able to cope with my profound sadness, which felt like a grieving process. I was in awe of the consultant as he appeared to have the presence of a Yogi.
In group Psychotherapy, it became clear the therapists were able to respond differently to me than other health professionals had previously, or my family, or people from my childhood. They seemed to understand why I was the way I was, and not want to blame me for this. They had a co-production kind of approach, where they were working alongside me, in a manner of co-operation and negotiation rather than coercion and authoritarianism.
What were the low points?
It has to be said that group work is extremely challenging, as other patients can project onto you issues they have had with people in their past, and they can therefore treat you as they would have treated that person. This is a painful but valuable learning curve, as it was a reflection of my own behaviour.
Has it made difference to you?
For me it was a matter of life and death, as my behaviour prior to treatment was so extreme. It has taught me what healthy relationships look like, and shown me how to process my emotions effectively. I get on much better with my family now, I have a social life and people I can call when I need support. I've been sober for over six years. I have come off benefits and I work for the NHS and the Royal College of Psychiatry. I'm also studying a MSc in Psychology.
What would you say to others embarking on a programme at Deancross?
What is on offer here is different. It's very important to get the right kind of treatment with professionals who are specifically trained to treat Personality Disorder. At times, you may not understand what is happening, and it may even seem unbearable. You may not immediately feel the benefits of the treatment, but for myself, life has continued to improve since I've left treatment.
While more papers and recorded talks will appear on the DeanCross website, the following relate to this article:
Ventura Wurman T, Lee T, Bateman A, Fonagy P, Nolte T. Clinical management of common presentations of patients diagnosed with BPD during the COVID-19 pandemic: The contribution of the MBT framework. Counselling Psychology Quarterly. 10.1080/09515070.2020.1814694.
Roughley M, Maguire A, Wood G, Lee T. Referral of patients with emotionally unstable personality disorder for specialist psychological therapy: why, when and how? BJPsych Bulletin 2020 http://dx.doi.org/10.1192/bjb.2020.48
BBC Radio 4 - Radio 4 in Four - Is narcissism on the rise?
Seriously… - I Feel for You: Narcs and narcissists - BBC Sounds
Lee T Stormy Lives A Journey Through Borderline Personality Disorder. London: Muswell Hill Press London New York 2016