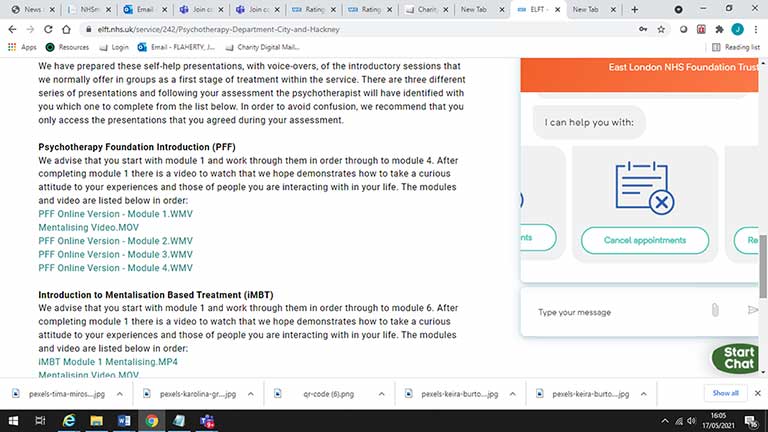 The Trust has introduced a new Chat Bot function for four services. They are:
Child Development Service in Newham
Specialist Psychotherapy Service in City and Hackney
Primary Care Liaison Service in City and Hackney
Dunstable CMHT (Beacon House) in Bedfordshire
The Chat Bot function can be accessed from the service webpage on the ELFT website. Clicking on the 'Chat to Us' button will enable people to confirm their appointment, appointment, cancel or reschedule it. The Chat Bot will be able to answer other questions such as local bus services, nearby parking, and accept requests for letters or reports.
The Chat Bot will not replace the option of calling the service. Staff will still be available at the end of the phone. But it provides another channel for people who prefer to make arrangements online, and avoid being in a call queue and needing to explain what they want when they could just as easily do it themselves online.
Security is paramount. People using the Chat Bot will have to provide key information in the same way they would if they were accessing their bank account online. And staff will receive an alert if someone cancels an appointment without making a new arrangement.
The Chat Bot is not designed for use in emergency situations. It is for general actions relating to the management of appointments and information. Information about the option is displayed on posters in waiting rooms, encouraging service users to download a QR code while there.