ELFT's Global Health Partnership Providing International COVID Support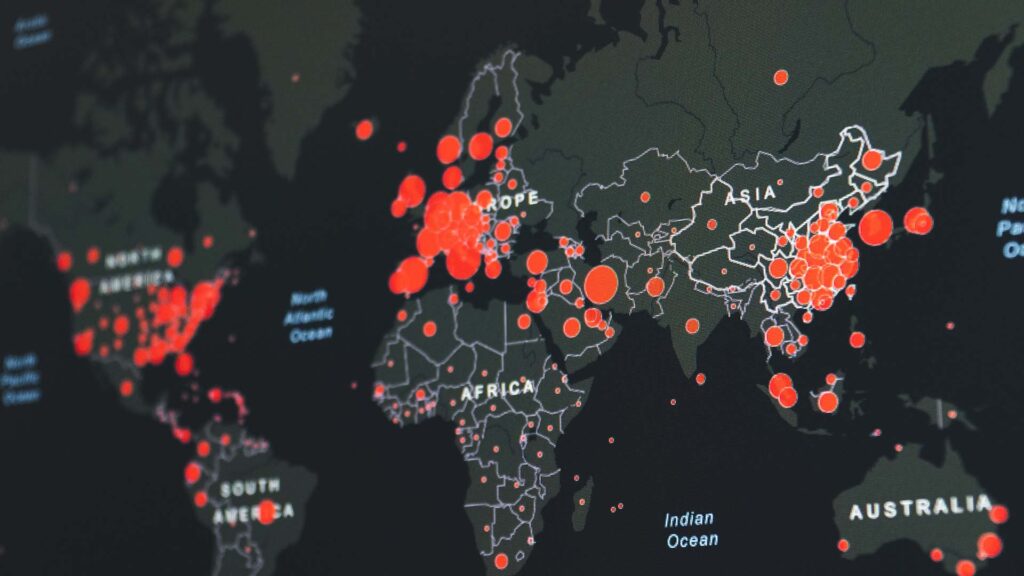 Although coronavirus rates have reduced considerably here in the UK, reports from India, Brazil and other countries are concerning.
The Trust's Global Health Partnership team have been providing support to partner countries to help them tackle the local challenges of the spread of coronavirus.
Mental health care has taken a back seat as the priority has been, understandably, to address to ravages of the virus. But in times of crisis, the ability to cope mentally in the absence of the usual support and strategies can be profound. The Global Health Partnership (GHP) team therefore adapted (with permission) developed a series of country-specific COVID-19 training sessions for mental health services.
Online Mental Health Training Sessions
These sessions have been run in various settings for staff across Uganda and Somaliland, and a pilot took place in Bangladesh. Health Education England requested sessions over a variety of settings in Ghana, and the team undertook focused sessions for mental health services in Mexico. The demand snowballed leading to coverage of an additional 11 Latin American countries.
Joining With Others
During 2020, the team supported Oxleas NHS Trust develop a new Global Health Partnership with Kenya. Separately, the ELFT GHP also partnered with Technion University in Haifa and Egerton University in Kenya for a research proposal to mitigate the mental health effects of COVID-19 in Kenya.
New Programmes
ELFT's Global Health Partnership have made a number of applications for UK public health service funding to further develop existing partnerships with Uganda and Bangladesh, and new programmes with Vietnam, Lesotho and Ghana. We are to join with Tropical Health and Education Trust (THET) funded by UK Aid Direct to support the refugees in the West Nile region of Uganda (the largest refugee community in Africa and third largest in the world).
Dr Nick Bass, Consultant Psychiatrist in Tower Hamlets said,
"In April, the Foreign, Commonwealth and Development Office announced all planned and even successful grants have been cancelled. So we are urgently reviewing projects with all existing and new partners to explore options to try to keep projects developing as best we can. The cuts to the Government Overseas Development Assistance is devastating news. We will be working closely with THET, Health Education England and other NHS global health partnership colleagues to seek clarity on the Government's overseas development assistance and explore other avenues for support."
Anyone interested to know more about ELFT's Global Health Partnership and its work can look here: https://www.butabikaeastlondon.com or contact Edmund Koboah to find out how to get involved: e.koboah@nhs.net