Join the COVID Vaccination Team – Be Part of History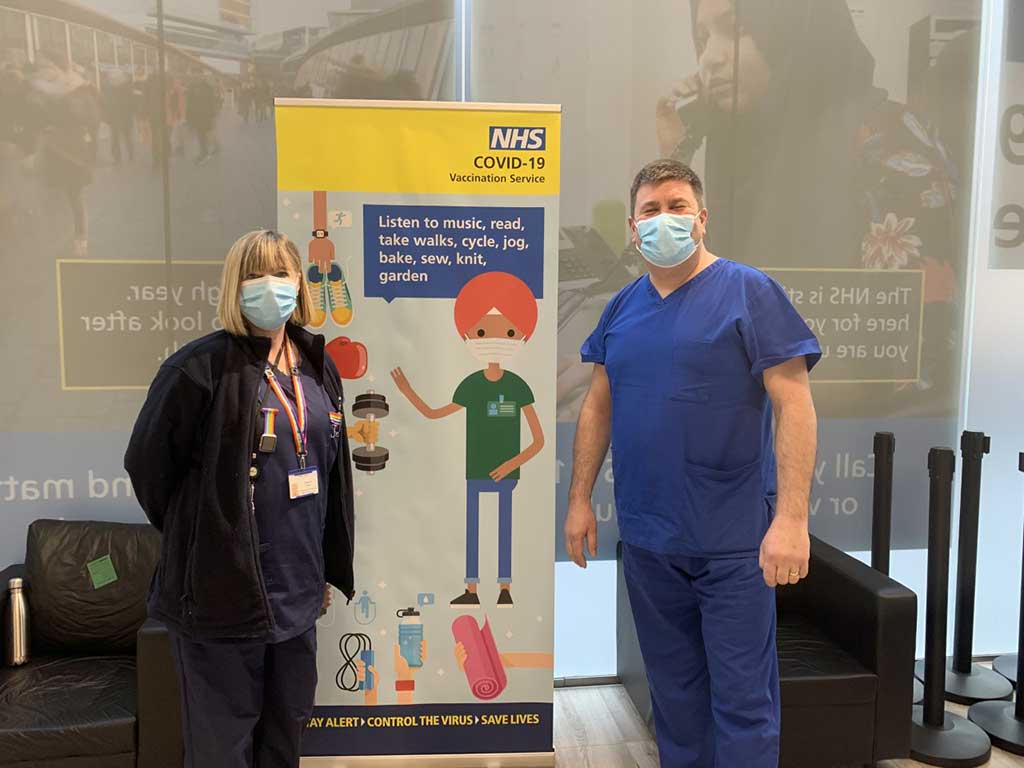 As the Lead Employer for COVID Vaccination Centres in NE London, we continue with activities to recruit and train staff to work in vaccination sites across North East London. The vaccination programme will provide new jobs, training and opportunities, and will be the starting point for many to an NHS career. Once applicants have been accepted and been trained, they can book shifts that fit in with the lives.
To apply, go to: https://m.bankpartners.co.uk/northeastlondon/vacbank/
We especially need Band 5 and 6 nurses so if you are a retired nurse or a nurse with some free time on days off, get in touch. It's a chance to try something completely different and be part of history!
Photo: Joanna Turner and Duncan Hall, ELFT staff who joined the Westfield Vaccination Centre Team