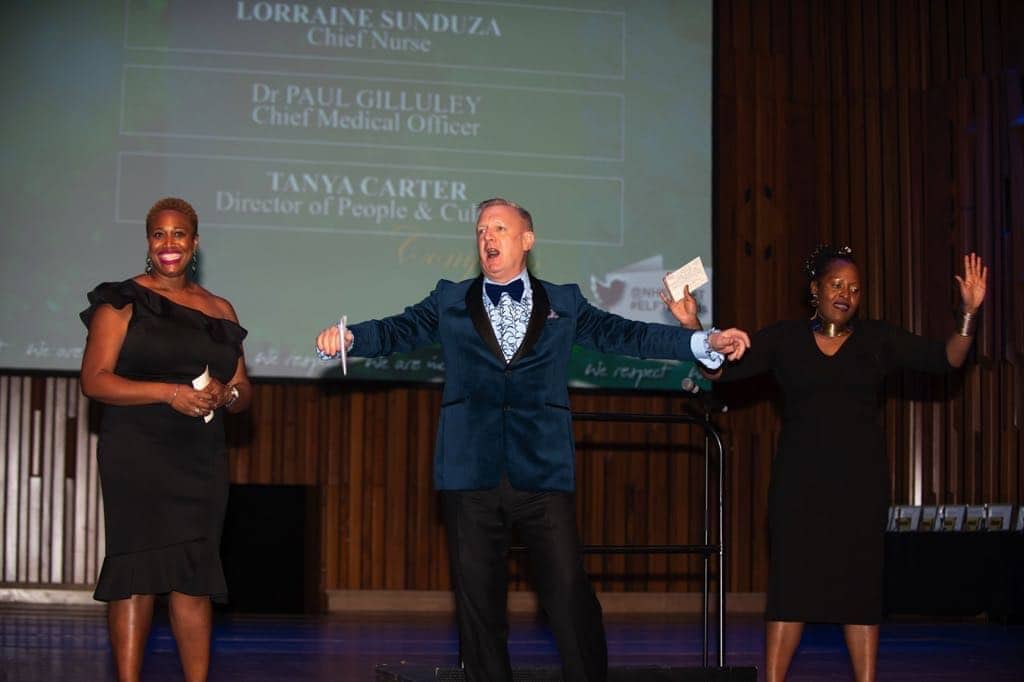 OUR Staff Awards Ceremony and Party took place on 4 February 2020 at the Barbican Centre attracting 500 staff and guests from partner organisations.
This year, there were no less than three comperes. Director of People and Culture, Tanya Carter and Lorraine Sunduza, Chief Nurse, joined old hand Dr Paul Gilluley, Chief Medical Officer, keeping the show ticking along. The audience enjoyed their on-stage banter.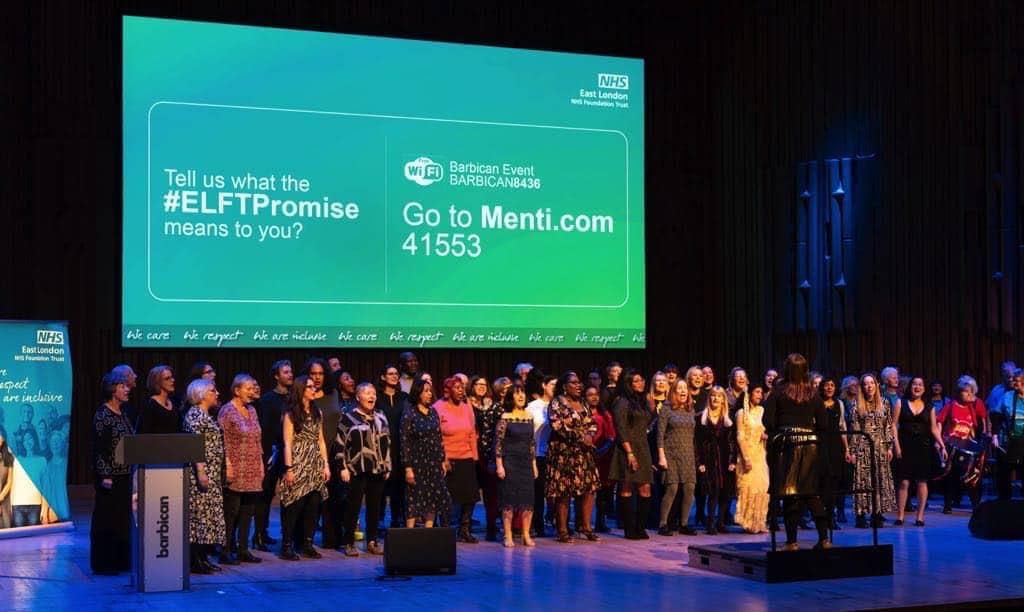 The Awards ceremony was a great opportunity to launch the ELFT Promise. In an imaginative move, choir lead, Leanne Sedin, and the #ELFTin1voice choir reworked the words to 'See Me As I Am' to draw n some of the words of the ELFT Promise.
#ELFTin1Voice were joined by six drummers from the 2012 Olympics who added to the drama of the song. The audience were invited to use the Mentimeter app on their phones to say what the ELFT Promise meant to them.
Chief Executive Dr Navina Evans CBE addressed the room. She spoke about the importance of being kind to ourselves and being kind to each other.
After the ceremony it was time to party – an activity that staff in the Trust excel at. ELFT staff like nothing more than making shapes to the groove and the dance floor was soon crowded. Midway through the evening, a Bollywood Flash mob was staged to the sound of Jai Ho by the Pussy Cat Dolls. This was great fun and brilliantly executed.
The Awards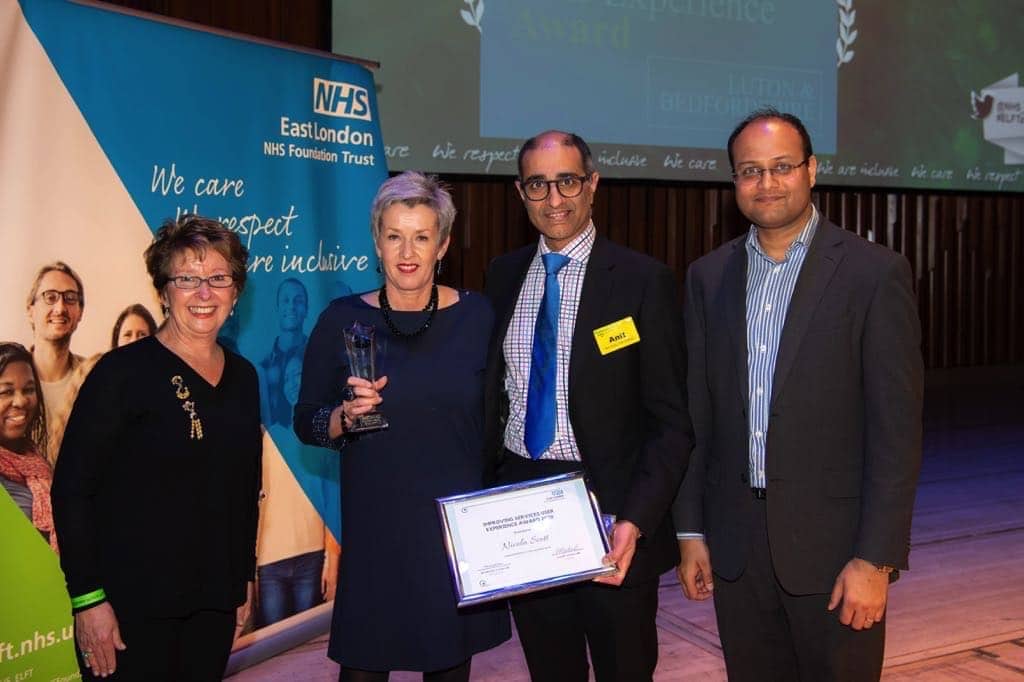 Improving Patient Experience Luton and Bedfordshire
Niki Scott, Service User Participation Lead for CAMHS, Bedfordshire and Luton (Specialist Services) was the first winner of the night. The audience heard how she develops trusting, supportive relationships with young people and through her projects, ensures their voice is heard. Receiving her award, Niki said she just felt she was doing her job!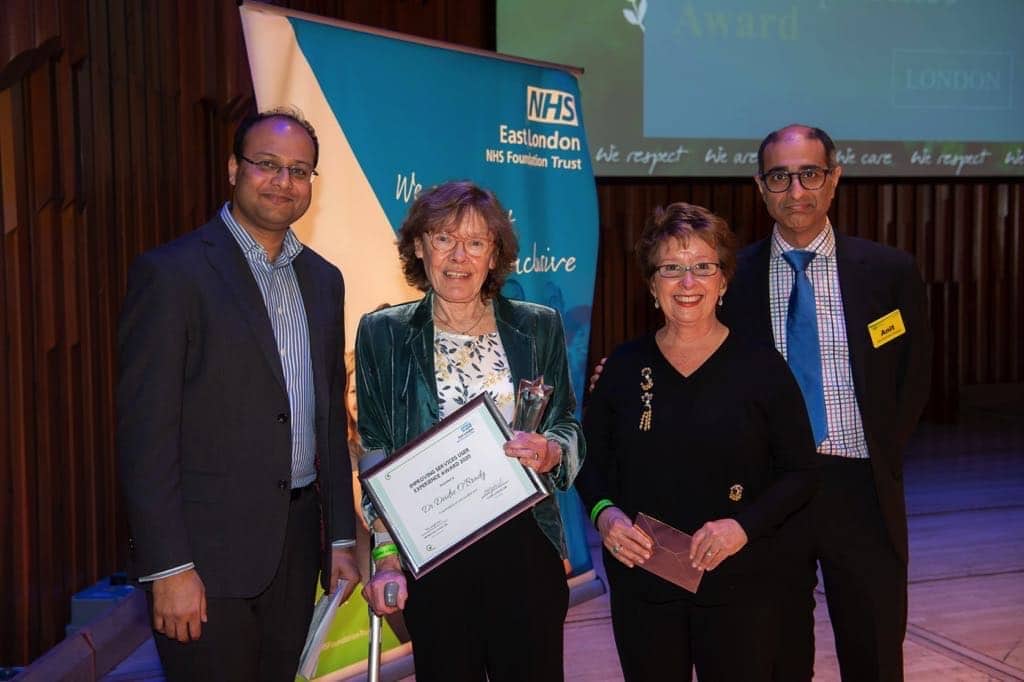 Improving Patient Experience London
There was thunderous applause when Dr Deirdre O'Brady's name was announced as the London Improving Patient Experience Winner. Dr O'Brady is a Consultant Psychiatrist with Newham Health Team for Adults with Learning Disabilities in the Specialist Services Directorate. In the nomination, the audience heard that though she has many patients to see, she has the amazing knack of making you feel that you are her only patient. As one carer put it, "We need to have more like her in our NHS. We should CLONE her!!"
Improving Staff Experience London
There were two winners for this award. First up was Larisza Marks, a CBT Therapist with the Richmond Wellbeing Service (Specialist Services) The audience heard she has been key to improving communication in her team and is regarded as having single-handedly raised morale.
The second winner was the Newham Speech and Language Therapy team, also in Specialist Services.
Their joy at winning was obvious as they danced their way across the stage to pick up their award. The audience heard that the team has been hit by a number of tragedies in the last 12 months. Their response has been overwhelming with individuals offering financial support, emotional support, time, cooking, lifts, clinic cover, hugs and lots of tea and cake! They regard themselves not so much a team - but more of a work family.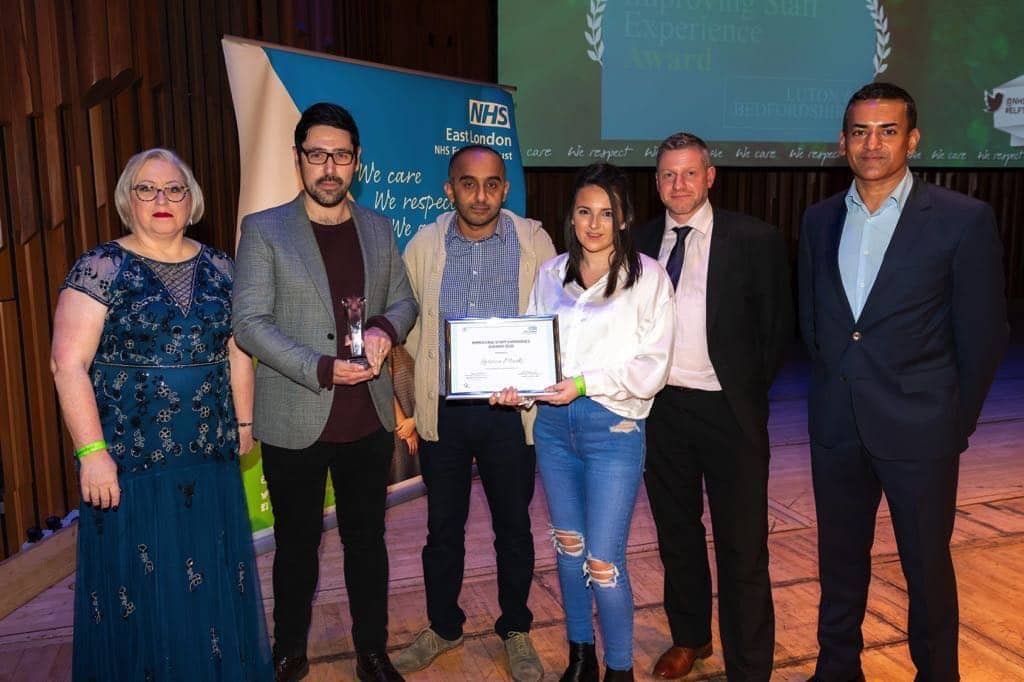 Improving Staff Experience Luton and Bedfordshire
The Single Point of Access team for Bedfordshire Community Health Services won the Improving Staff Experience award. The audience heard that they are the first contact with the Trust for many so a warm first impression is vital and have reached 120,000 people in just one year.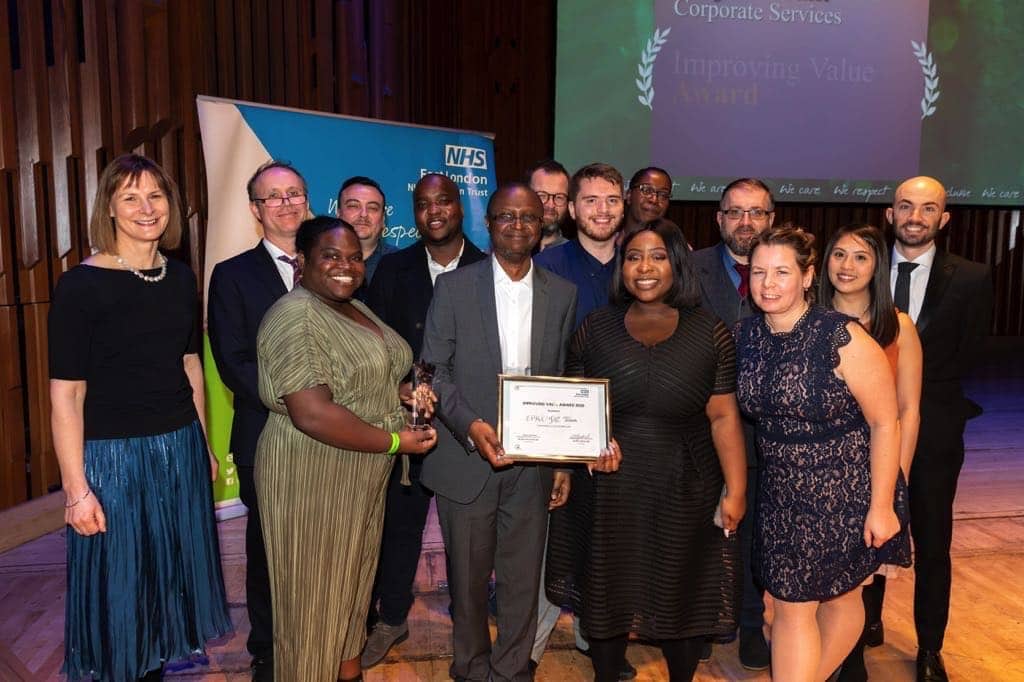 Improving Value
The ePrescribing Project Team, a corporate multi-disciplinary team made up of IT technicians, pharmacists and clinical staff, won the Improving Value Award. The audience heard ePrescribing has reduced prescribing, administration and dispensing errors and made better use of staff and patient time. Pharmacist Lewis Pope speaking on behalf of the team made everyone laugh. He said he hadn't prepared a speech and then proceeded to take a long roll of paper out of his pocket! He paid tribute to ward staff across the Trust for the way they had embraced ePrescribing.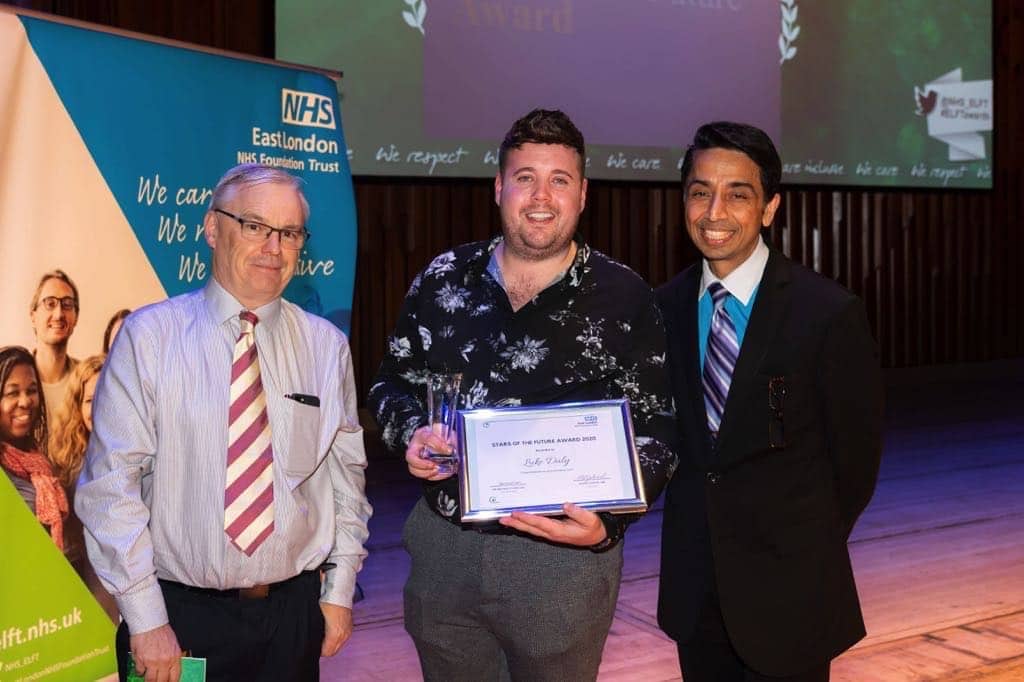 Star of the Future Award
Star of the Future was Luke Daly, a Life Skills Recovery Worker, at The Lighthouse in Leighton Buzzard - and soon-to-be trainee nurse. Luke said he hoped he really would be a star in the future!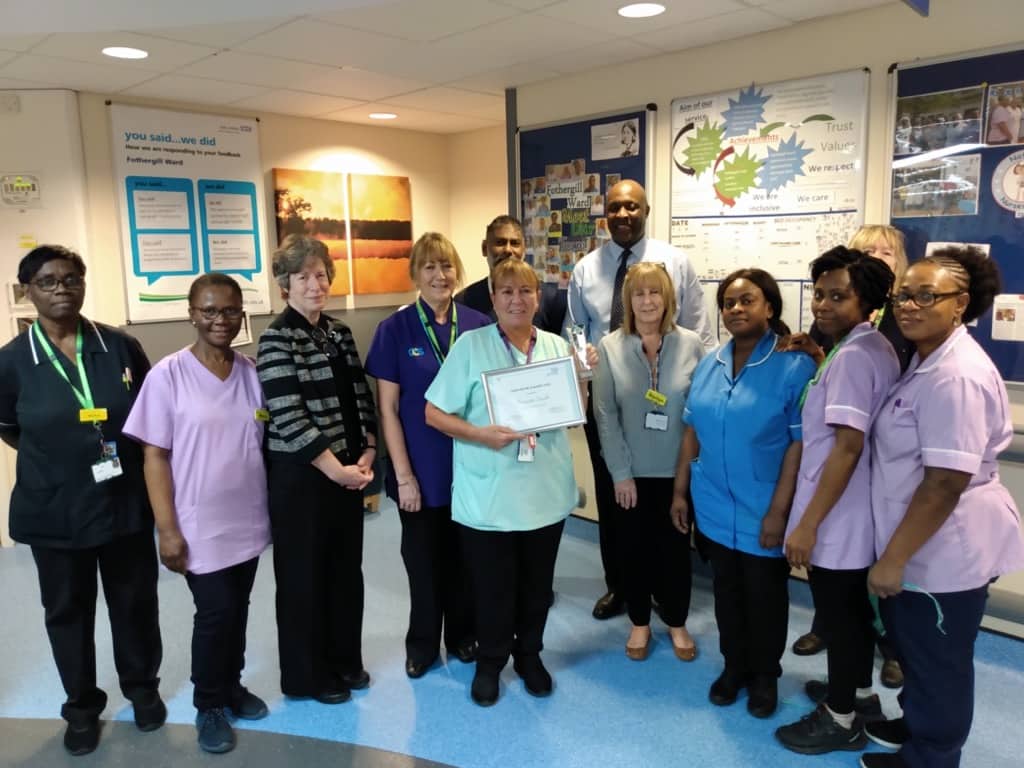 Lean on Me Award
Winner Jeanette Smith, a Housekeeper on Fothergill Ward at East Ham Care Centre, in Newham, wasn't able to attend the ceremony as she was on holiday, so Non Executive Director Jenny Kay and Chief Operating Officer Edwin Ndlovu caught up with her on her return. Jeanette was amazed and humbled when she learnt she had won the award.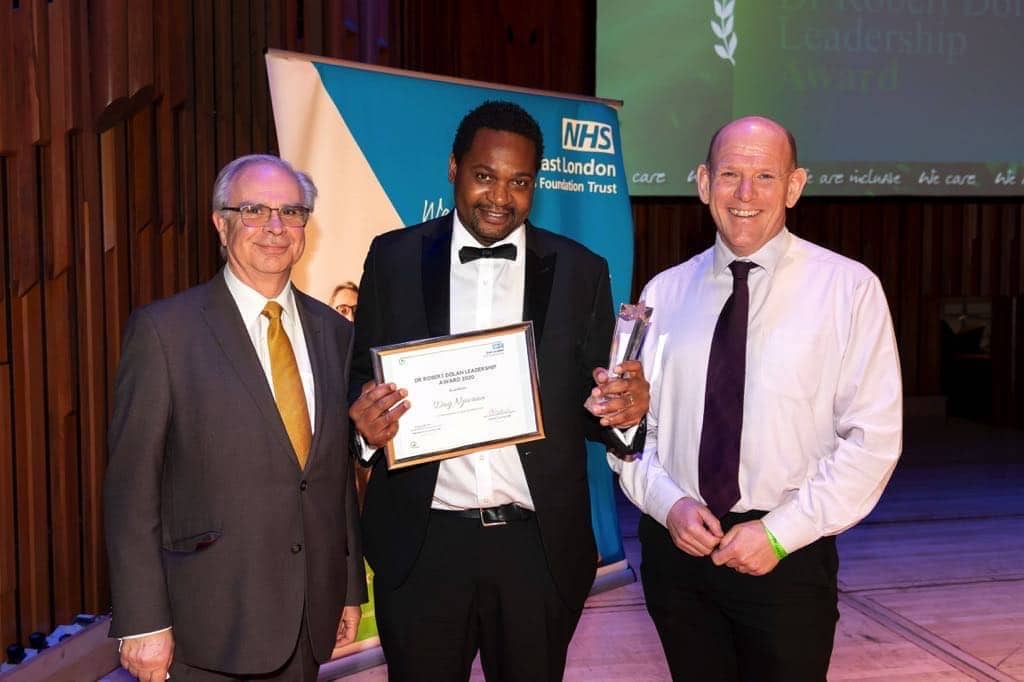 Dr Robert Dolan Leadership Award
There were cheers when Day Njovana, Lead Nurse in Forensic Services, was announced as the winner of the Dr Robert Dolan Leadership Award. Day was described as an excellent leader, who leads by example and has a calm, diligent and professional manner that has earned the respect and affection of staff and service users alike. Day said that ELFT had given him and others the opportunity to grow and develop, and was a great organisation.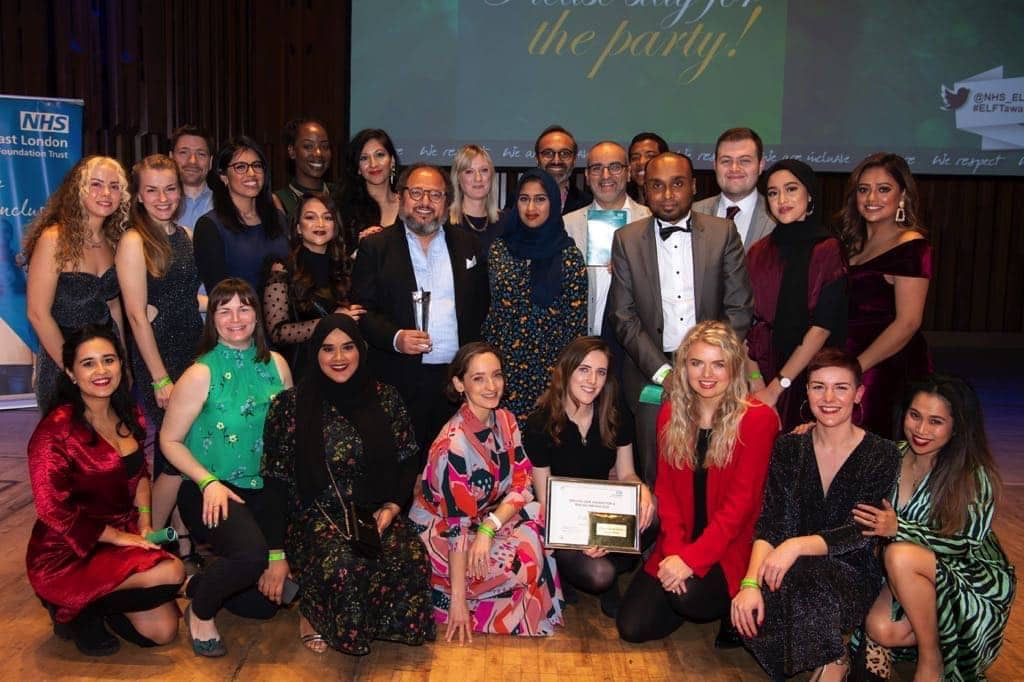 Service User Vote - Special Person/ Team
The Service User vote went to The Coborn Adolescent Centre for Mental Health Team (Specialist Services) for the incredible thought they put into the care they give to very unwell and distressed young people.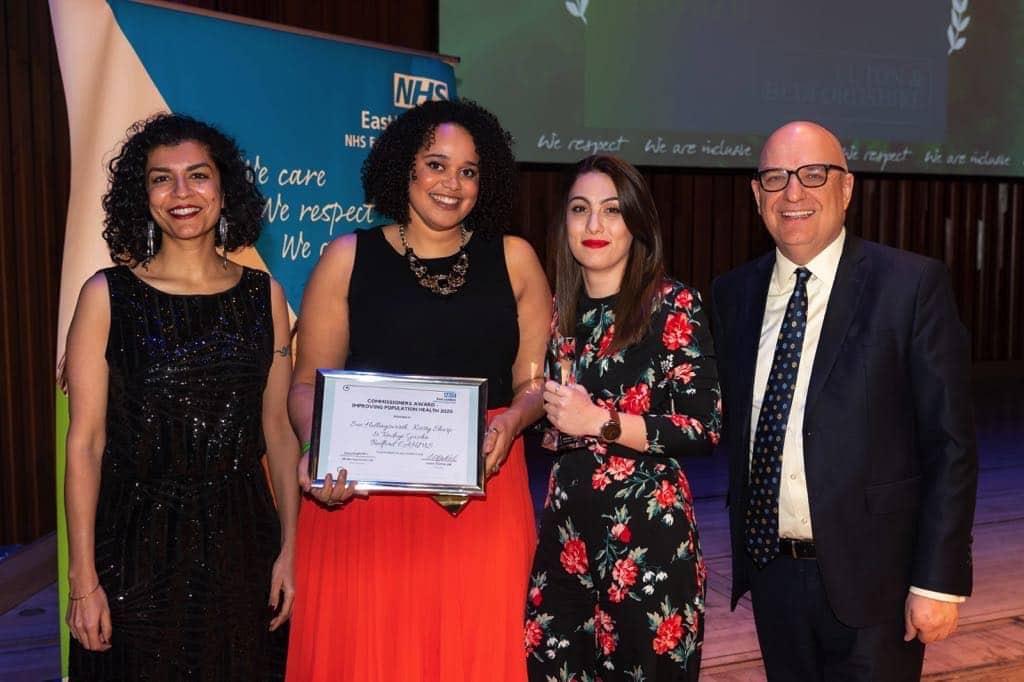 Commissioners Award - Bedfordshire and Luton
The Bedfordshire CAMHS Parent Emotional Wellbeing Programme Team (Specialist Services) won this award for their work in improving population health of young people in Bedfordshire through their work with some 400 parents attending their emotional wellbeing programme. Feedback from parents has been fantastic. Receiving the award, they thanked the staff around them for allowing them to develop the programme.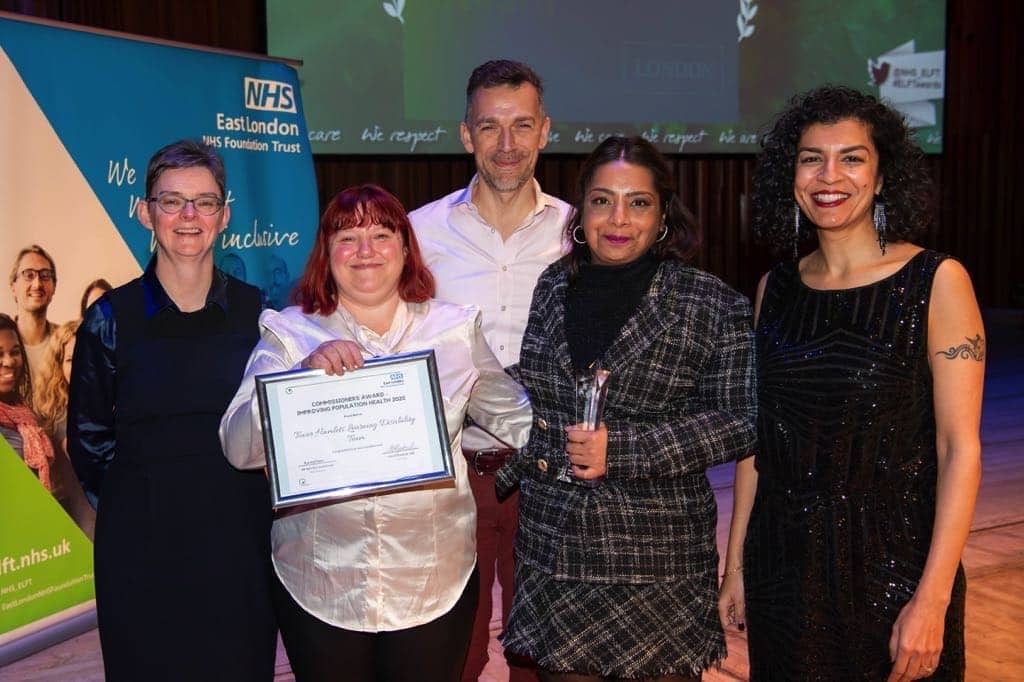 Commissioners Award London
The Tower Hamlets Learning Disability Team won the London award for their work in improving the physical health of their service users by pooling personal budgets, supermarket trips and by making exercise fun.
Chief Executive Award
The first winner of the Chief Executive Award was City and Hackney Clinical Psychologist, Lisa Rajan, who unfortunately wasn't able to be there to collect her award. She wrote "I was flabbergasted to hear that I won an award. I know that I would have been lost for words because I am deeply, deeply touched. Thank you." So she was presented with her award at a team meeting.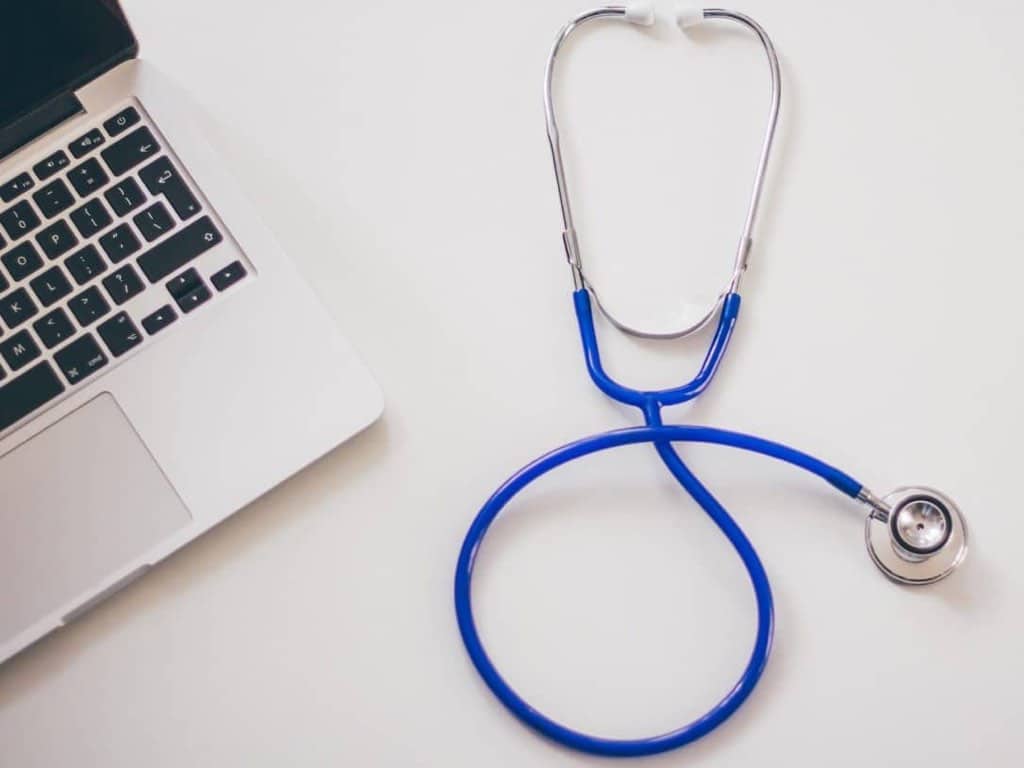 Colleagues of Abelardo Junior-Salonga, a Nursing Associate with Newham Community Children Services, Specialist Services, collected the award on his behalf as he too was unable to attend the Awards ceremony. The audience heard that nothing was too much trouble for this second winner. And that he is always there for the team, and to meet the needs of young service users and their families. His colleagues concurred that he was amazing to work with and put everyone to shame!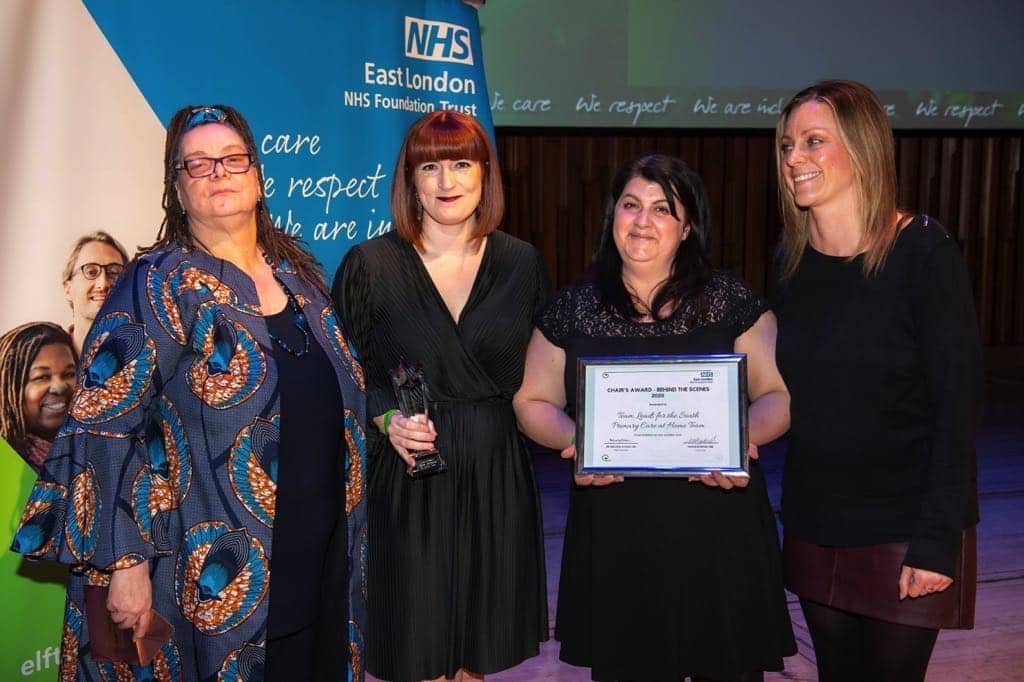 Chairs 'Behind the Scenes' Award
Victoria Stone, Louise Hughes and Sarah Denmead, Team Leads for the South Bedfordshire Community 'Primary Care at Home' team, were the winners of this final award of the night. The audience heard that they work tirelessly together to ensure their staff are supported and valued, are resilient to setbacks and always remain positive when others are not promoting a caring, supportive environment. Receiving the ward, they paid tribute to their amazing staff.
---
Farewell to Marie Gabriel CBE
It was Marie Gabriel's last Staff Awards as Chair of ELFT. In a moving address, she spoke about how much she had enjoyed her time in the Trust and that she didn't feel she was leaving, just joining another branch of the family. And as such, she fully expected to be invited back to the next Awards Ceremony as a guest. She spoke about how proud she was of everything the Trust had achieved during her time here.