The BIG Conversation Estates and Environment Strategy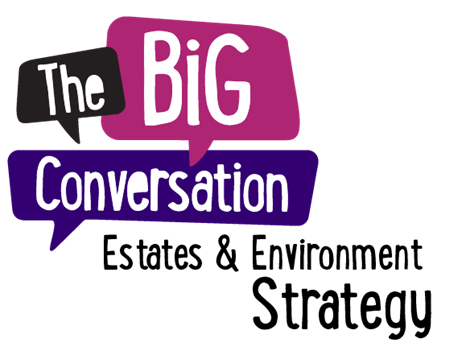 You are invited to join our latest BIG conversation about the buildings and settings in which we provide our services. We want to hear from staff, service users, governors and members, and the public about what is important to you and your thoughts and ideas.
Obviously, we have to get the basics right such as power, lighting, safety, temperature, cleaning, food, accessibility, etc.
But we need to think about the future - and ensure that we have buildings in the right locations, that are efficient, that support our carbon objectives and that make the most of design and architectural ideas to provide good quality, fit-for-purpose, calm, therapeutic spaces for staff to work in and where local people can receive safe and effective care and treatment.
To be part of our Estates and Environment Big Conversation, join one of our online meetings:
For Bedfordshire and Luton For London
26 April 12.30-14.00 26 April 18.00-19.30
27 April from 18.00-19.30 27 April from 12.30-14.00
Book here for Bedfordshire and Luton Meetings >> Book here for London Meetings >>
If you are unable to attend any of the Big Conversation meetings, you can share your views here:
Tell us what makes a good healthcare environment >>