Tree of Remembrance for Mile End Hospital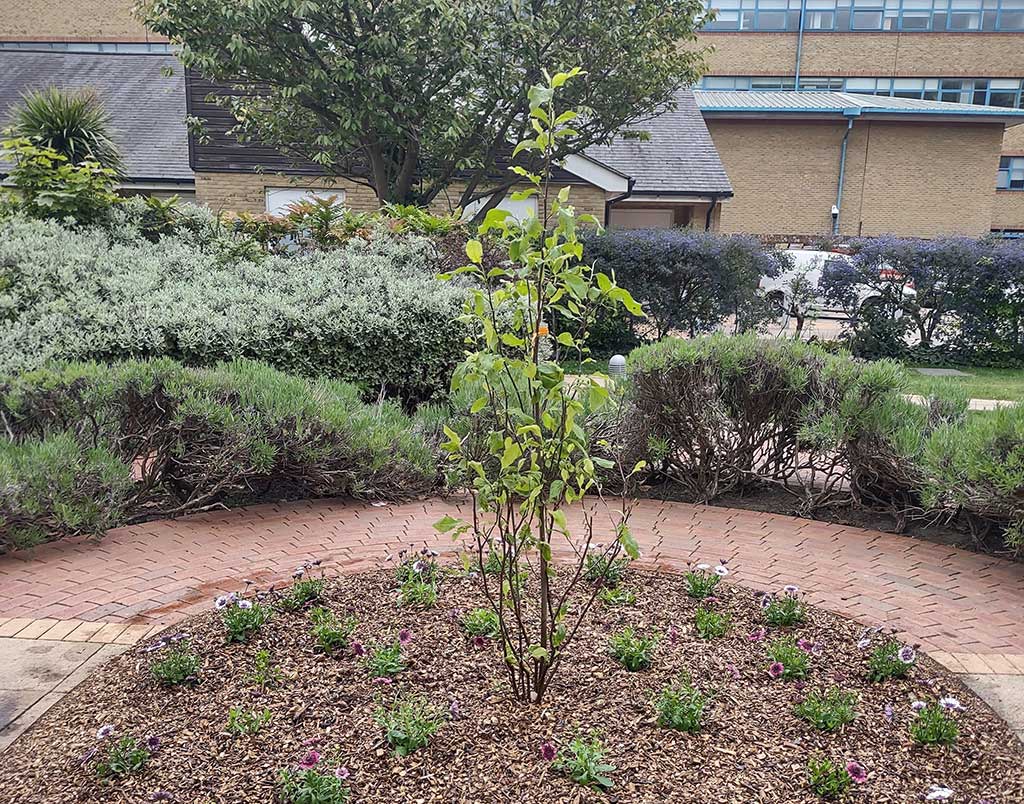 A magnolia tree has been planted in the Mile End Hospital garden to remember and honour those who have lost their lives to Coronavirus and those affected by the COVID pandemic.
The idea came from Clinical Psychologist, Dr Sheren Hayre who is based at Beaumont House at Mile End. She said:
"Our team wanted a way to remember colleagues, service users, friends, family and community members who have died in the pandemic. Dying Matters Awareness Week took place from 10-16 May so it felt like a good time to make this happen. We thought it would be lovely to have a dedicated place in which anyone who finds themselves at Mile End Hospital and has been touched by COVID can go to have a quiet moment to reflect."
The tree has been planted in the centre of the garden and is a space used by all services on the site. A Memorial Service is planned in the summer.
The Trust will be exploring ways to mark and commemorate the impact of the pandemic on other sites too.