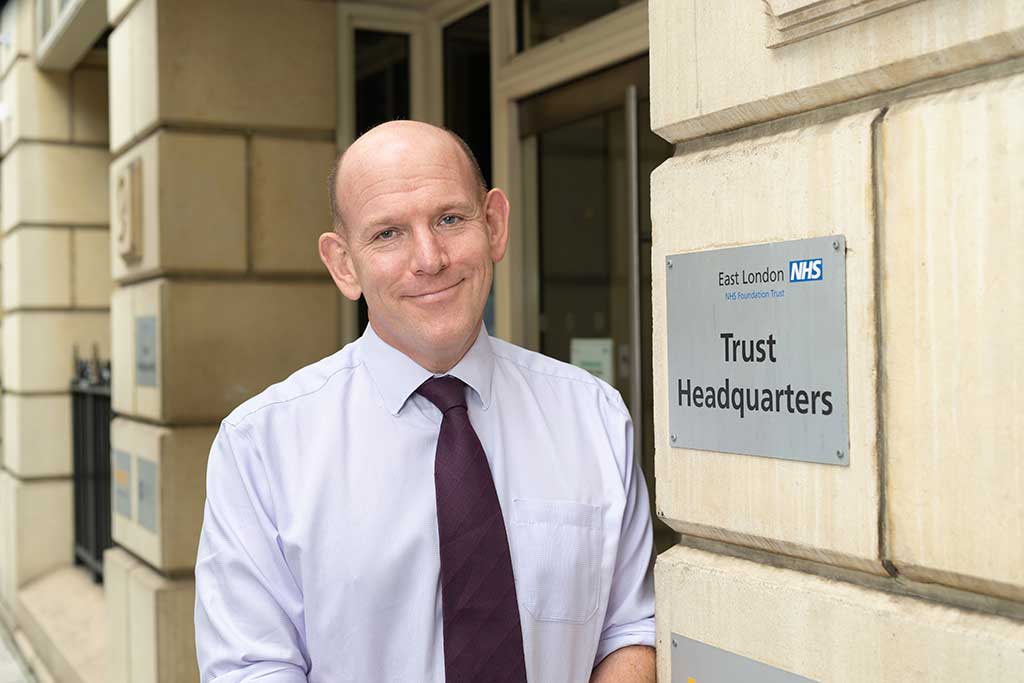 Although Autumn is regarded as one of the bleakest seasons, here at ELFT it has been a positive and uplifting time that even the dark evenings cannot dampen!
We were delighted to hear that Leighton Road Practice in Bedfordshire was rated as 'Good' by the CQC in their recent inspection. The practice was rated 'Inadequate' in 2019 so this breadth of improvement is phenomenal and a testament to the determination and hard work of the practice staff, supported by various teams in ELFT. I am so proud of what they have achieved.
We have launched our new ELFT Strategy. I am grateful to everyone who took the time to give us feedback or attend one of the discussion sessions to help us formulate our plan for the next 5 years. The strategy takes into account the impact of the pandemic on our communities, the changing needs of local people and progress already made. I think we have an exciting blueprint now and I look forward to working with all our partners, staff and service users to drive this forward.
We have launched a new maternal mental health service to support people when they experience miscarriage, birth trauma, stillbirth, termination and related issues. This is a much-neglected area and I am pleased that ELFT will be able to be there for people affected by such deeply upsetting events. We are also a partner in the Mayor on London's 'Driving for Change' project which is using re-purposed London buses to support the street homeless in an unique way.
In October, we hosted our Staff Awards Ceremony, our first face-to-face event in 18 months. Our Staff Awards is always a heart-warming event but after the pandemic, staff were ready to come together, relax and reflect on all they have done. It was a very special evening and an opportunity to recognise the incredible efforts of our staff and say ... thank you. A number of our staff and teams have been recognised and received awards from external organisations too which is why, despite the colder weather, I feel a warm glow of pride!
The continuing impact of COVID remains a huge part of our work here at ELFT. We are aware that rates of flu are expected to be high this year as much of our immunity has waned while we were shielded behind our masks. So we are majoring on offering these vaccines to protect our staff as much as possible so that they remain well to deliver services, and do not inadvertently pass on these viruses to vulnerable people. Along with other health and social care providers, we will be issuing guidance about the Government announcement on mandatory vaccination. We will review the response from our workforce and the impact of this on service provision.
In the meantime, with COVID infection rates extremely high, and the new Omircon variant at large, I urge everyone to get fully vaccinated against COVID when invited to. And to wear masks in indoor crowded spaces, wash your hands throughout the day, and do all that you can to minimise your risk.

I want to wish you and your families a happy time and safe time over the next few weeks. I wish you all the best for 2022.