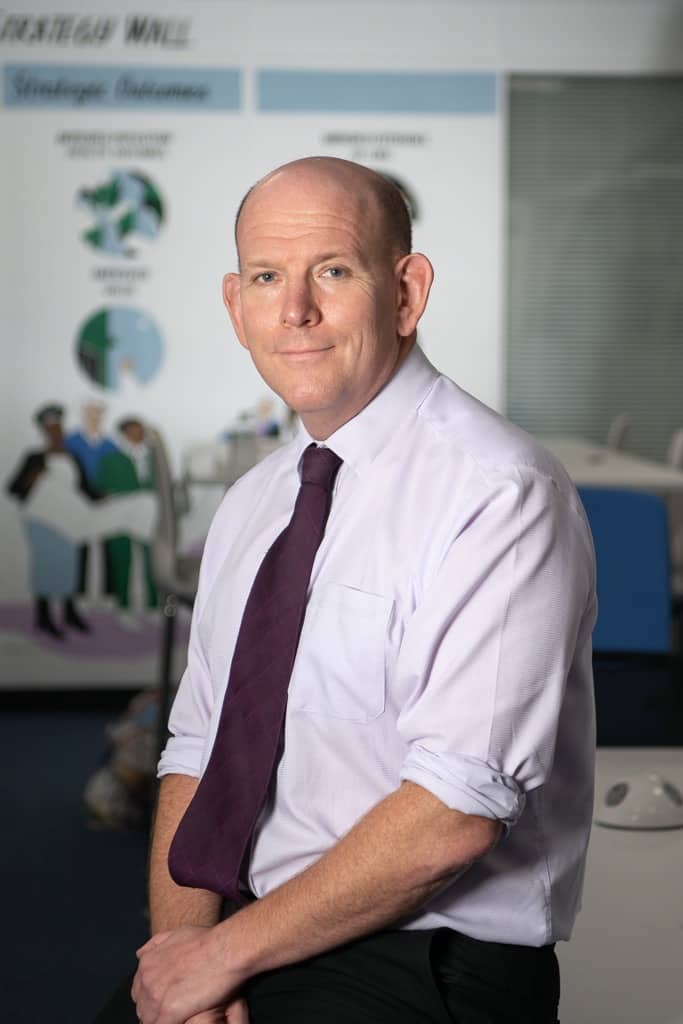 AS you will see from the array of articles in this issue of Trusttalk, the pandemic and two lockdowns have not affected the determination and energy of our staff to simply get things done. I am so proud of how they responded to all that we have asked of them and how they have looked after those in their care, families and carers, and each other. I thank them at every opportunity I get as I want them to know their endeavours are valued and appreciated.
And as if that wasn't enough, I see a number of teams have been shortlisted or nominated for a raft of awards. Congratulations to everyone involved and good luck.
In the midst of everything, we have also launched some new partnerships: a London United football initiative where premier clubs team up with children and young people referred to mental health services; a collaboration with child and adolescent mental health services across the whole of North Central and East London to pool resources and design and deliver effective services; a partnership with network rail to equip staff to tackle commuter mental health issues, to name but a few. Additionally, service users have come together to help us to design and deliver new services such as the Befriending Service. Our CMHT transformation work is continuing in East London, with a focus on working with communities, staff and those in primary care to help redesign services.
Consultant Psychiatrist, Dr Chloe Beale, our Suicide Prevention Lead, has written a reflective piece on the impact of social isolation and the pandemic on many of her patients. She urges us not to shy away from asking open questions about how someone is, even if we don't have the answers. It is the asking and the acknowledgement of difficulties that is key in someone feeling able to ask for help.
We have welcomed some familiar faces to some new positions. We have appointed our first Director of Social Work (Gill Williams), our first Trustwide Operational and Strategic Lead for Learning Disability (Ruth Cooper) and welcomed Day Njovana (Tower Hamlets) and Bailey Mitchell (Newham) as our new interim service directors. I know they will strengthen our leadership team and bring new insights and perspectives.
We also welcome two special Non-Executive Directors to the ELFT fold. Richard Carr was formerly chief executive of Central Bedfordshire Council, and Professor Dame Donna Kinnair is the General Secretary of the RCN. They each bring unique skills and experience which will enrich and benefit the organisation as we go forward.
The UK's formal separation from the European Union is to happen on 1 January 2021 when the transition period ends. As we go to print, negotiations over future relations with the EU are continuing. Alongside our partners, we have been preparing for any potential impact on our services. To some extent, the coronavirus pandemic has tested our contingency plans. But the uncertainty and stress on our EU staff and EU service users are less easy to resolve.
It has been an unbelievable year, one that none of us could have imagined. One of great change for us as a Trust with a change of leadership, and great change for our staff and patients, much of which we are still trying to process. And looking forward, despite the promise of a COVID vaccine, it is hard to know what 2021 will bring. What I do know is that the resolve and fortitude of our Trust Board, our Governors, our staff and service users, means that together, we will rise to whatever challenges come our way.
I wish you all a relaxing and (probably) quiet festive season and the very best for the new year.
Paul Calaminus
Interim Chief Executive