COVID Vaccination Programme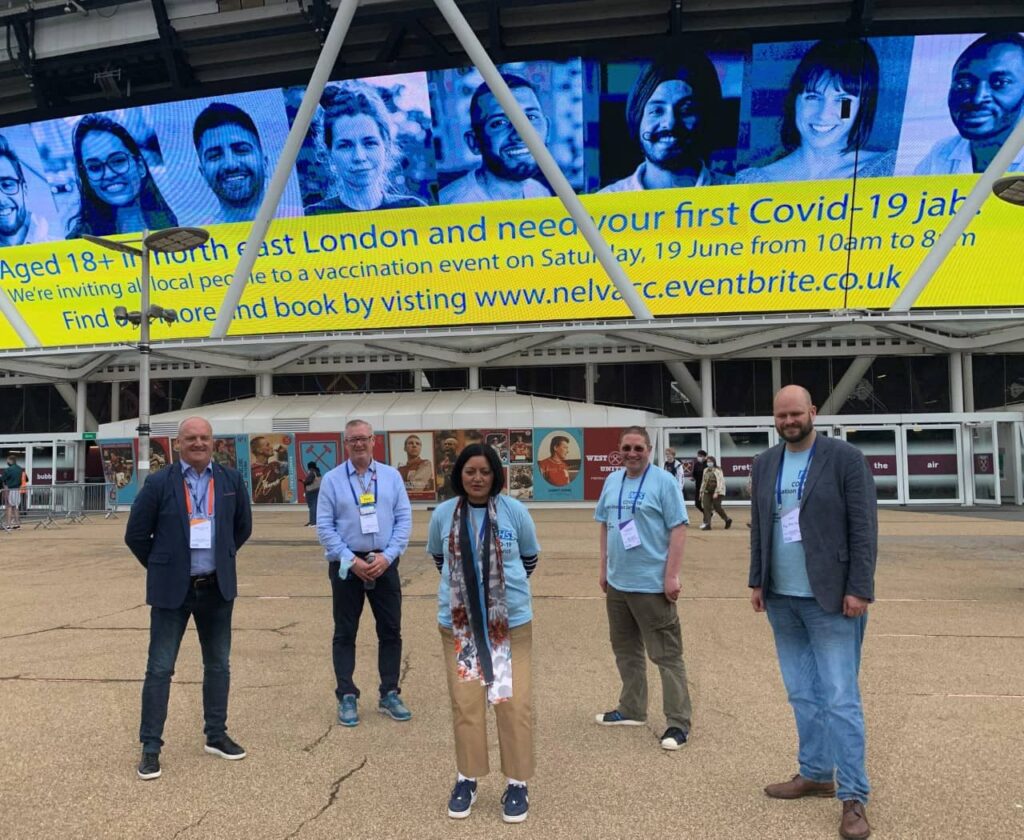 Almost 7000 people were vaccinated at a pop-up vaccination event which took place at the London Stadium at the Queen Elizabeth Olympic Park on 19 June 2021. The event was aimed at local communities who had the lowest take-up of the vaccine at the time.
The event ran from 10.00-20.00 and involved two shifts of staff from all NHS trusts in NE London. It accompanied the announcement that the over 18 age group were invited to attend for vaccination. This was good news for NE London who have a very young population who hitherto had not been able to access the vaccine.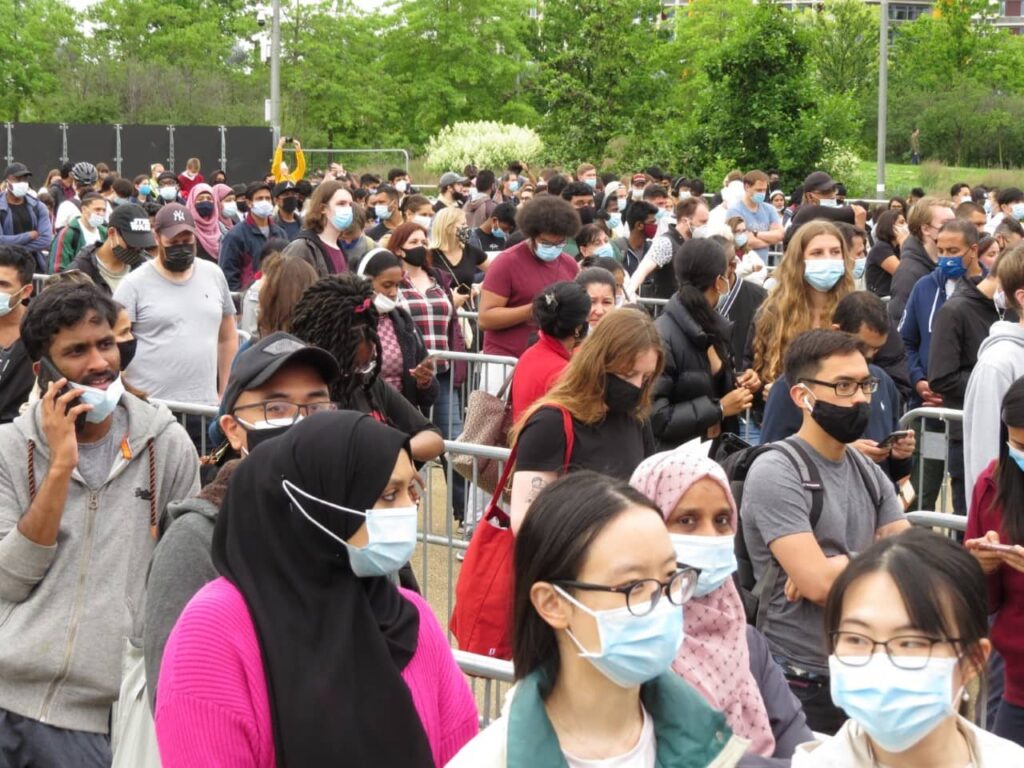 The event triggered a herculean effort from ELFT staff. The Trust's Estates team, led by Director of Estates, John Hill, led on planning, layout, ordering and setting up the vaccination area. HR led on the recruitment of staff and volunteers, organising training during the days before the event.
The Pharmacy team set up a pop-up pharmacy in the Stadium and the IT team provided laptops and the IT infrastructure to register and record all attendees. NE London NHS and local authority communication teams pulled out all the stops to spread the word to get as many people signed up for their jab as possible.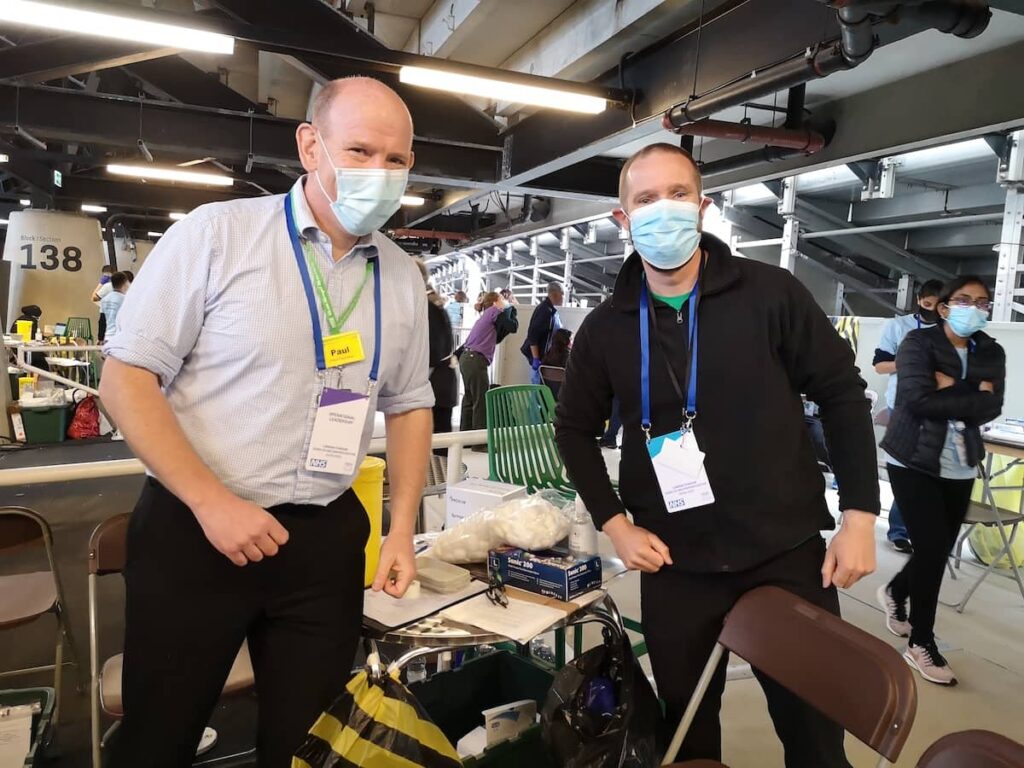 There were similar events happening in other stadia in London. However, the London Stadium event drew the lion's share of the media coverage. All the East London Mayors were in attendance, and alongside ELFT Chief Medical Officer, Dr Paul Gilluley, appeared on media channels talking about the importance of getting vaccinated.
Hundreds of staff and volunteers gave up their Saturday to make this event a success and get thousands vaccinated. We are indebted to everyone involved for the intense work required in the lead up to the event, as well as on the day.