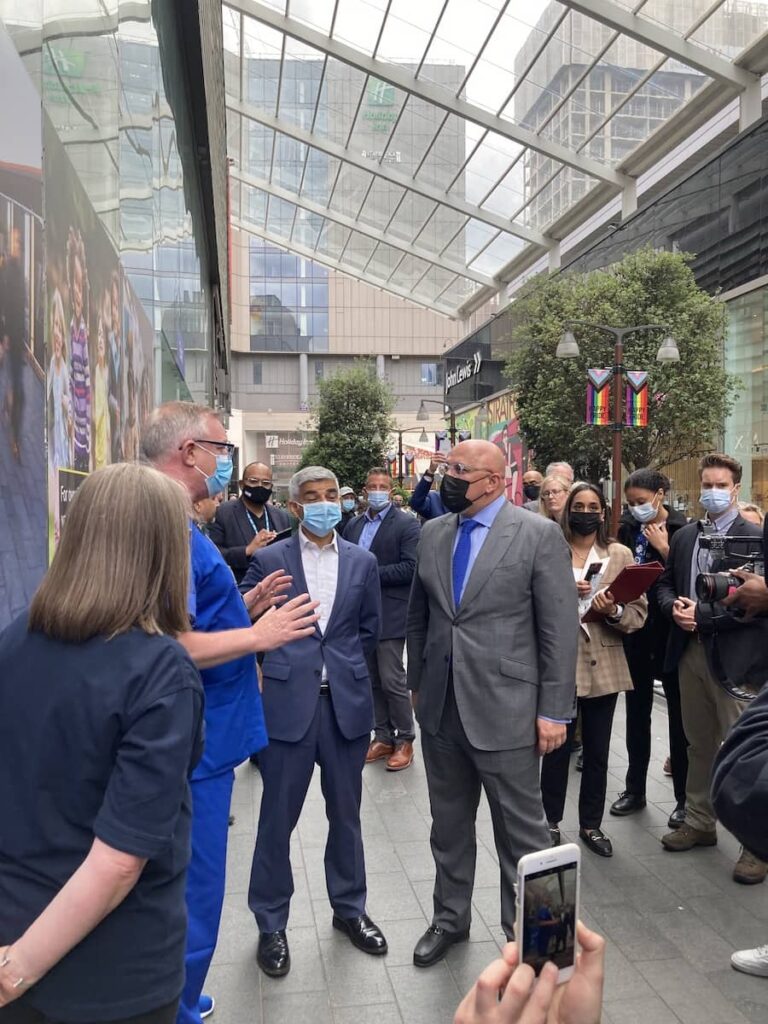 Vaccine Minister & London Mayor Sadiq Khan Thank Westfield Vaccination Centre Staff
The Mayor of London, Sadiq Khan and the Vaccines Minister, Nadhim Zahawi made a visit to ELFT's Westfield Vaccination Centre on 25 June.
They were in Stratford to convene at the London Vaccine Summit, a roundtable event where they were joined by NHS officials, health, community, faith and business leaders to take stock of the vaccine rollout and to help ensure everything can be done to continue the acceleration of the programme.
The Minister and the Mayor took the opportunity to visit ELFT's Vaccine Centre in order to see the centre in action and to thank staff for their hard work.
Afterwards, the Mayor joined with staff to speak to them about their work.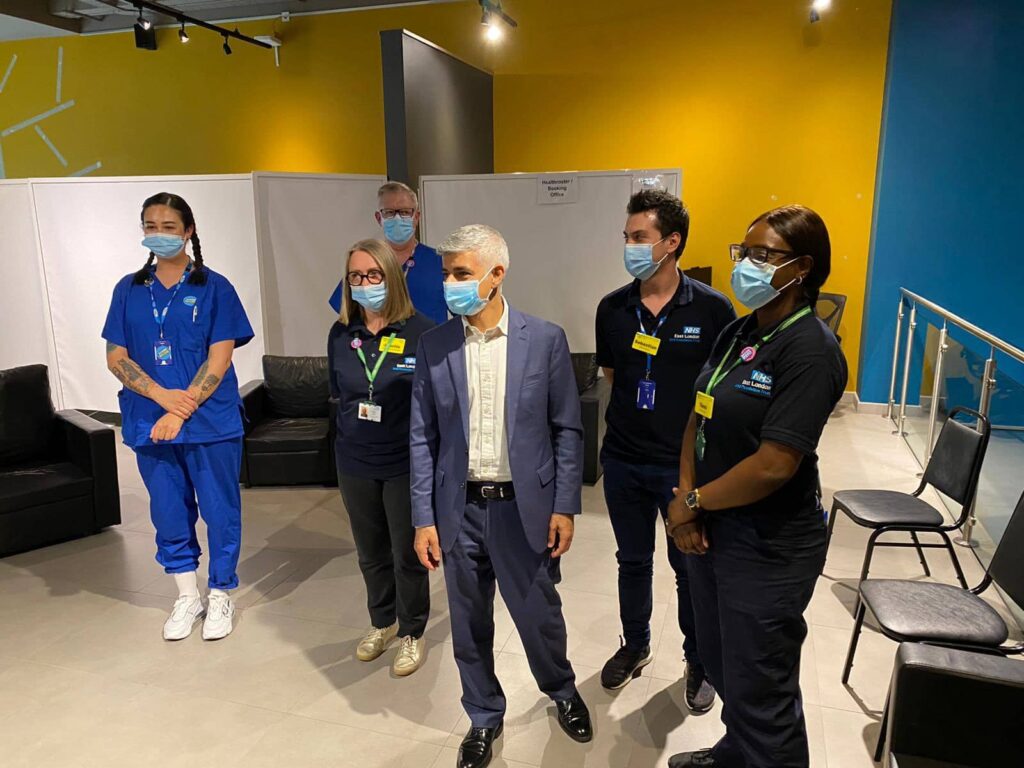 ELFT's Chief Medical Officer Dr Paul Gilluley and COVID-19 Vaccinations Programme Manager Janette Clark introduced the Mayor to the Centre staff. Dr Gilluley said: "The staff here are the crème de la crème. They built this Centre up from the start and the gratitude that people show upon being vaccinated is fantastic. I'm so very proud of them."
Senior Clinical Team Manager Chika Ezeagu told the Mayor: "I'm so glad to be here. I don't want to be anywhere else.
"This is such an important job and I'm working with a great team here."
Vaccinator Joanna Fuertes said:
"I have learnt so many things since I started working here. I'm so grateful to be given this opportunity to help keep people safe."
Bank Rota Co-ordinator Oladapo Fadairo said:
"This is an amazing vaccination programme. It is so well organised."
The Mayor thanked the assembled staff for all their hard work and said that they should be incredibly proud of the part they are playing to save lives.
Reflecting on the Mayor and the Minister's visit to the Centre, Dr Gilluley said:
"The staff here have done so much, but there is still some way to go yet. I urge anyone that has not yet been vaccinated to book online for an appointment now. There are hundreds of convenient locations across the capital. Get both jabs and help to protect everyone in our community."
Find out where you can book a vaccine appointment near you here>>