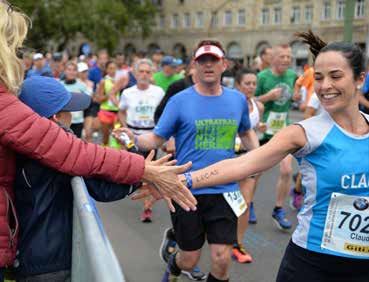 Making a donation to the ELFT Charity is a wonderful way to support your local health organisation to benefit local people. The ELFT Charity supports innovative projects that make a positive, lasting change and go above and beyond what the NHS would usually provide. Sometimes the most impactful ideas are simple ones that can benefit service users and staff in novel ways. Below are two initiatives that the ELFT Charity has been able to support:
Winter Kits for Homeless People
The Greenhouse Practice in Hackney provides GP services and primary care support to people living in hostels or supported accommodation, rough sleepers, and people who spend a significant amount of time on the street or in other public places. The Greenhouse team applied for a charity grant to provide Winter Kits to support their service users. This consisted of new coats, hats, gloves and socks. The recipients of the winter packs couldn't quite believe it with one saying "Do I need to pay for this? Why is it free?" and another stating, "I haven't had a new coat in over 10 years!"
Purchase of Epilepsy Monitor
A family suffered the tragic loss of their two year old who died following a fatal epileptic fit. As part of their process to come to terms with their loss, the family wanted to donate money for the purchase of an Epilepsy Monitor to help another family avoid the pain and distress they had gone through. This donation went direct to the service at their request.
Dr Mohit Venkataram, Executive Director of Commercial Development, is leading on the development of the ELFT Charity. He said,
"These two examples demonstrate how a donation to the charity can have a massive impact and make a real difference to staff and service user wellbeing. Charitable funds do not replace NHS funding, they allow us to do something different and be creative. Our staff work closely with our local communities and will often know their needs, where there are gaps and where the ELFT Charity could help."
All applications to the ELFT Charity are considered by the ELFT Charity Committee. If you would like to make a donation to the ELFT Charity, raise money for it or apply for a grant, go to the ELFT Charity webpage: https://www.elft.nhs.uk/get-involved/elft-charity