ELFT's CEO Named in Top 10 CEOs for Second Year Running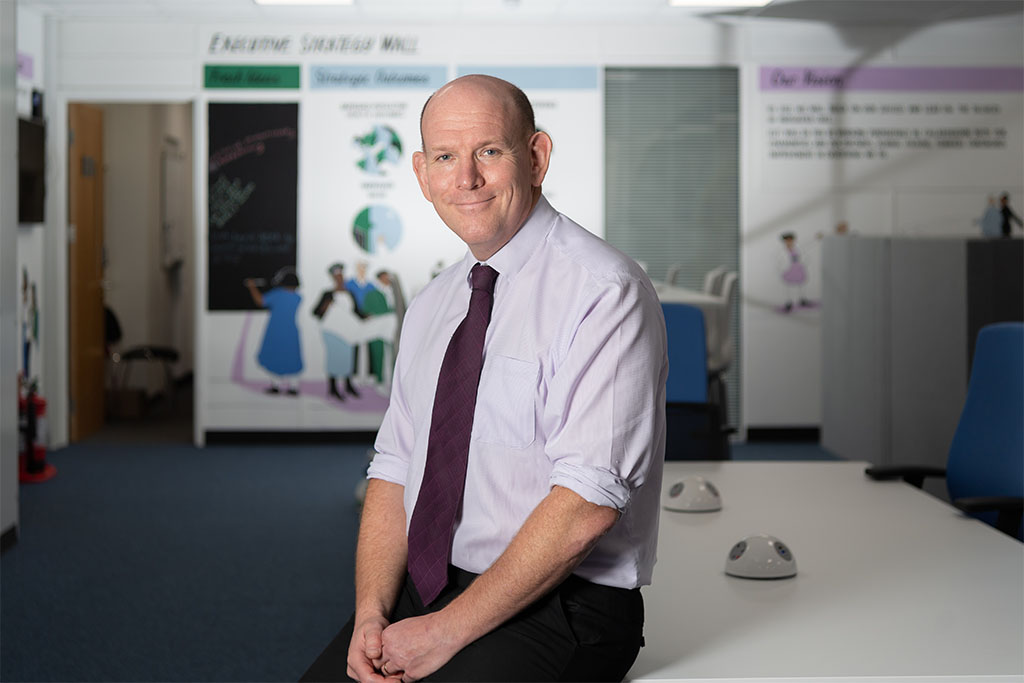 ELFT's Paul Calaminus has been named among the top 10 NHS Chief Executive Officers (CEO) in the country for the second year running by the Health Service Journal (HSJ). The annual HSJ list of top 50 provider trust CEOs is judged by a panel of senior and respected healthcare leaders. The focus was on their likely impact during the next 12 months, although past performance is also taken into account.
Paul was delighted, saying,
"This wouldn't be possible without the support of our wonderful staff at ELFT and is a recognition of their work."
Eileen Taylor, joint Chair across ELFT and North East London NHS Foundation Trust (NELFT), said: "This is great recognition for Paul who leads ELFT with humility and the passion to improve the lives of the people we serve. His values based leadership and collaborative work across East London, Bedfordshire and Luton is making a real difference. We are fortunate to have him."
Paul joined the Trust in March 2017 as chief operating officer and was appointed as Deputy Chief Executive in December 2019 and interim Chief Executive in October 2020. He was appointed as Chief Executive in March 2021