ELFT's Green Plan for 2022-2025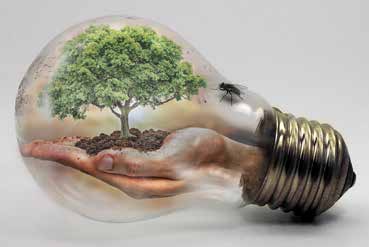 ELFT has just published its Green Plan for 2022-2025. It outlines the ways in which the Trust plans to reduce emissions in the next 3 years and looks to even greater gains over the next 20 years and beyond. In this interview, Clinical Lead for Environment, Sustainability and Climate Action for Luton & Bedfordshire, Dr Paul Lomax talks about the changes that staff and service users can make to support the climate and ecological emergency.
When did you first become interested in the climate change and the impact of human behaviour on the planet?
For a long time I viewed it as something that was clearly an important issue and something we should all be a bit worried about but I don't think I thought about it more deeply than that. It has only been in the last couple of years that I have really listened to some of the predictions about the effect of what sound like small numbers; 1.5 degrees 2.7 degrees, 4 degrees, will have on the planet in the near future and it really scared me.
Was/is there any specific aspect that made you feel you wanted to get involved?
There are lots of different roles and non-clinical stuff that we get to do as doctors but I don't think any actually get you to think about how you can help alter the future of the planet. Once I thought of it this way, I didn't really have an option but to think of ways to get involved.
What worries you most if we don't start addressing issues of climate change?
I think the world will be a very different and worse place for me, my family, and every other person. This won't be in 100 years' time, it'll be soon. The problem is by the time we start noticing some of the most dangerous consequences of this, it will already be too late and the carbon dioxide will already be in the atmosphere.
Do you think small actions can make a difference if large actions in other parts of the world are causing damage?
Definitely. Particularly as we all work as part of the NHS, a huge purchaser of drugs, services, equipment, etc. If we can make changes to our practice that work well, they will spread throughout the NHS and international healthcare. If we are putting climate action into our service decisions, then so are the thousands of companies that want to sell to us. The knock-on effect of individuals, teams, ELFT, the NHS making climate conscious decisions will be massive.
What would you like staff to do as part of this work?
It isn't just about not photocopying or turning lights off when you leave a room, but other things: Does my 12 o'clock appointment really need to drive into the hospital to see me? Is there a better inhaler I could suggest? Do they really need that scan - will it change my diagnosis? Could I suggest a nature-based therapy first before I talk about medication?
COVID has seen a massive increase in one-use plastic in the NHS resulting in a lot of debris. Could this be avoidable in the future?
Yes, I think that is an important issue. But the thing that struck me about the pandemic was that feeling early on that when the lock downs were lifted and we didn't want to go back to doing everything the same way - long hours, long commutes, not seeing friends and family, not having green spaces, sitting in traffic jams. I worry we are starting to lose the idea that we can actually change the environment we live in for the better. I think the legacy of COVID should be to realise what we can do if government, business, and individuals put their mind to it.