The Greenhouse Winter Fair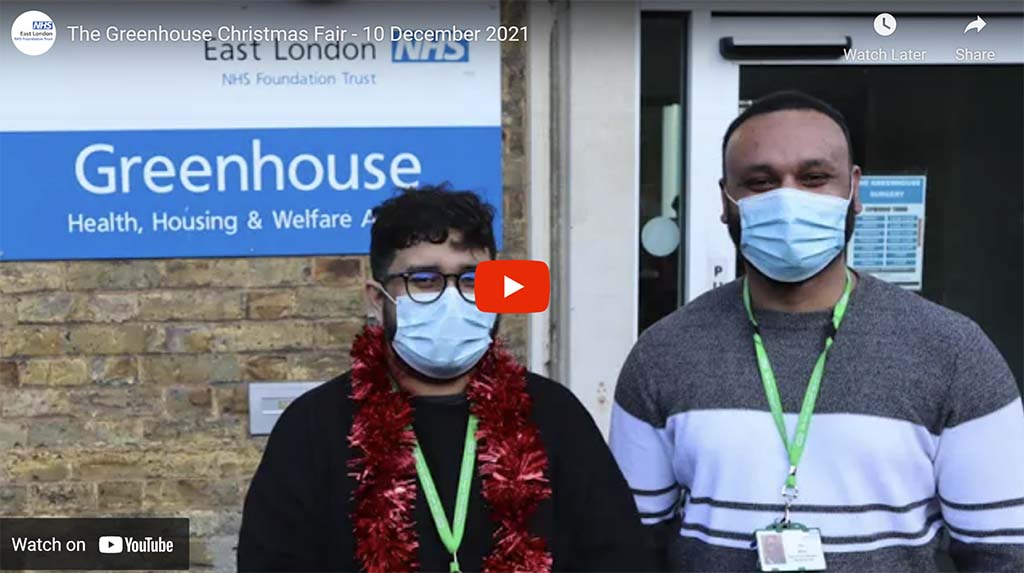 Seventy visitors attended a successful Winter Fair event in Hackney organised to provide a one-stop health and help shop for patients experiencing homelessness and those who are vulnerably housed.   
Free haircuts were available along with health and social care support, and flu jabs for any visitors experiencing homelessness in City and Hackney.   
There were free supplies of clothes and shoes for men and women and other help and advice including attendance by the street vet support service.
Visitors were also offered hot food and drinks, long life food supplies and toiletries.
The focus for the health day was to support anyone in City and Hackney experiencing homelessness, living in a hostel, hotel, temporary accommodation or who is sofa surfing or not registered with a GP or finding it hard to register with one. 
The events are supported by the Greenhouse practices multi agency partnership group, which is a collaboration of twenty-six health, care and housing providers across city and Hackney. 
Mojo Stewart, a volunteer at the event, got visitors up dancing on the lines of 'Blame It On The Boogie' by The Jackson 5, including the Speaker of Hackney, Councillor Michael Desmond, and Cllr Sade Etti, who were among the guests.
The Councillors congratulated Marina Muiread, ELFT Director for Primary Care, and Sultan Ahmed, Practice Manager at The Greenhouse, on the success of the event that the Trust organised for the community in Hackney.
Sultan Ahmed, Practice Manager at The Greenhouse, said:
"I am incredibly grateful to all our incredible staff that made this event a success."
Marina Muirhead added:
"At a time when people are talking about a new Covid variant, we have still found a way to gather together safely and continue to make a difference in our local community. The Greenhouse Practice has led this thoroughly, bringing sunshine into the lives of people despite this difficult time."   
The Greenhouse Practice provides care to people living in hostels or supported accommodation, rough sleepers, hidden homeless, and people who spend a significant amount of time on the street or in other public places. 
The Greenhouse can also be found on the @ChangePlease bus, which comes to Hackney Town Hall every Thursday 10:30 - 4:30pm to support homeless people.