Flood Hero Helps Nurse in 4x4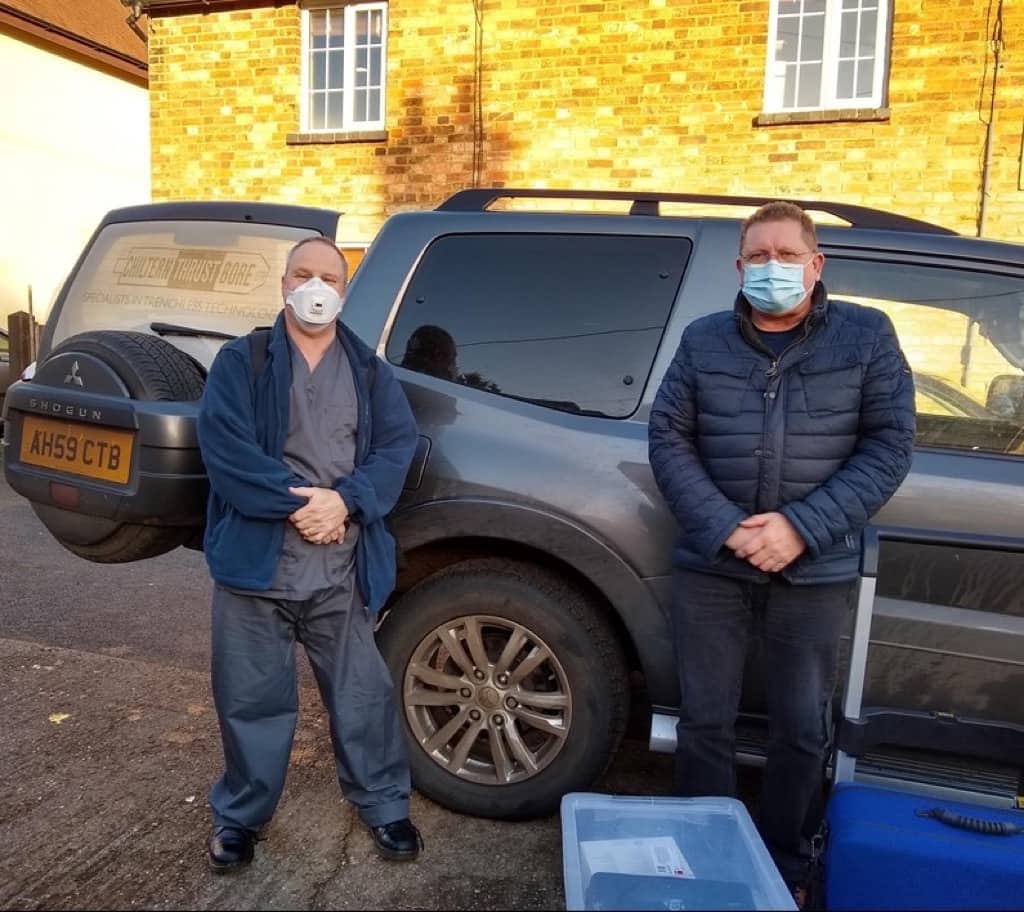 A dedicated member of the Trust's Bedfordshire services (BCHS) team has issued a public thank you to a good Samaritan who helped him bypass serious flooding to reach a vulnerable patient.
Ed Phillips, a practice development lead with Bedfordshire Community Health Services (BCHS) was called out to a residential home in Carlton, Bedfordshire, on Christmas Eve. He was asked to provide care to a vulnerable patient and to carry out urgent COVID mask fitting for the care home staff before the Christmas break.
The call-out came in the midst of serious flooding across the Bedford area and Ed could not reach the home as the river had burst its banks. Some homes in the area had lost electricity and were flooded. Ed noticed a 4x4 parked outside a house, knocked on the door and asked for help.
Professional photographer Andy Howe answered the door and immediately offered to take Ed through the water-filled roads so he could treat the patient. Andy also returned to take Ed back across the water once he was finished.
"This was a testing night for so many people and I would like to publicly thank Andy for helping me, my patient, the care home and the NHS," said Ed. "His kindness and support was amazing."

Ed Phillips