How Effective Are the Arts Therapies?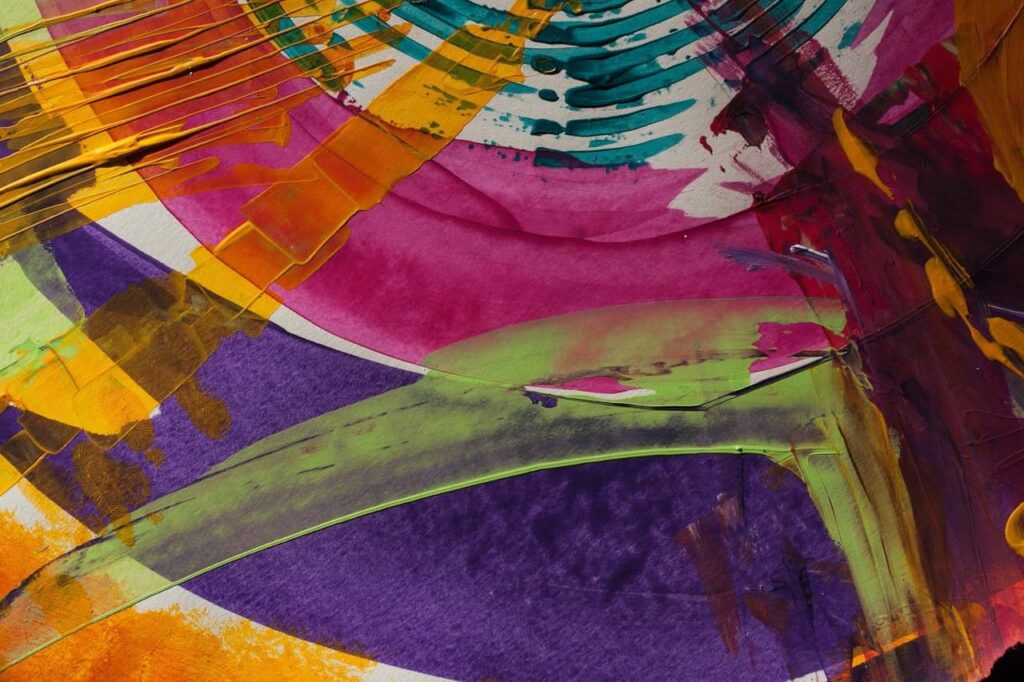 ELFT is working to answer this important question.
One of the biggest ever research trials conducted into the effectiveness of arts therapies as a therapeutic tool is currently underway here at ELFT.
We all know that good mental health can be nurtured and sustained by our engagement with art and creativity but until now there have been very few studies conducted in anywhere globally to measure the effectiveness of the arts therapies for people experiencing mental illness.
Often, when studies have been carried out, they have been restricted to people with one diagnosis only, for example, depression or schizophrenia. This is contrary to how arts therapies are often provided in the NHS - in a group setting involving a wide variety of people with a range of mental health conditions.
So in order to test the effectiveness of the arts therapies, practitioners within East London NHS Foundation Trust (ELFT) put together a proposal for a research trial. But this potentially ground-breaking study - the outcomes of which could have implications for the future direction of funding for arts therapies nationally across the NHS - ultimately succeeded because of a deeply embedded culture of coproduction and innovation within ELFT.
The ERA Trial compares the effectiveness of group counselling (one form of therapy widely known as 'the talking therapies') with a select range of arts therapy modalities – dance movement therapy, art therapy and music therapy.
Participants are given the option of choosing which type of arts therapy modality they would prefer. They are then allocated by chance (at random) either to their choice of group arts therapy, or to a counselling group. Participants who are randomised to group counselling embark on a course of humanistic, person centred therapy over the same period of time.
The Trial is now into its second year and on track. Adult service users with a main diagnosis of schizophrenia, depression or anxiety from the Trust's community mental health services are involved.
On the potential benefits of the trial, Dr Catherine Carr, the Chief Investigator said:
"We want a clear answer as to whether there is a difference when the arts are used in a therapeutic group compared to talking alone.

We are aiming to work alongside as many as 420 people over the time period of the trial. This includes service users from NHS mental health Trusts who are partnering with us on this across the country.

Participants will be offered 40 sessions over a five-month time frame. By conducting interviews with people accessing both types of therapy, we will also be able to learn about their experiences of the different types of therapy.

Crucially, we want to know to what extent people feel an improvement in their wellbeing, how far their symptoms decrease and whether they experience a better quality of life.

The research findings we collate will be the basis for deepening our understanding of how group therapy works. Ultimately, this is about finding out what works to improve people's lives."

Dr Catherine Carr
Lauren Hickling, R&I Clinical Studies Officers (CSO) for the Trust's Unit for Social and Community Psychiatry in Newham explained:
"CSO's are based in services the majority of the time. We have expertise about what life is like for service users, carers and staff members on the wards or in the community. We know what it's like to work in a CMHT or acute ward, where it can be quite fast paced, so we can advise on what is actually feasible in terms of research trial targets."

Lauren Hickling
Further information about the ERA trial can be found at https://www.elft.nhs.uk/era or on Twitter @study_era.