International Queen's Nursing Award for Telehealth Practitioner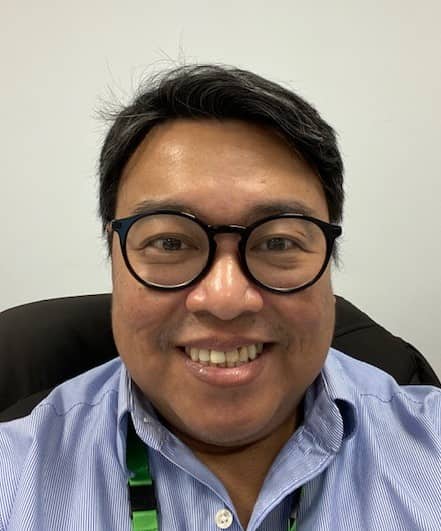 Mark Rodriguera, an Advanced Telehealth Practitioner with Newham's Telehealth Team a Queen's Nursing Institute International Award. The QNI International Award is awarded once a year. It recognises outstanding practitioners who are internationally educated and work in community settings in England.
Marc has been in his current role at East Ham Care Centre since February 2020 and is a much valued member of the team.
Marc was managing a community team before he took up his current role as an advanced practitioner, as part of the eight-strong Telehealth team. Marc is also the Extended Primary Care Team's freedom to speak up champion.
Clinical & Service Lead for Telehealth and Extended Primary Care, Raguraman (Ram) Padmanabhan said:
'Marc has put a lot of effort around keeping the team together during the pandemic. He was pivotal in mapping the Telehealth service during COVID to accommodate patients needing remote monitoring at home.
'He was instrumental in providing clinical expertise to patients discharged from hospital, post-COVID. Marc continuously supports junior colleagues not just within the team but from other teams too. Staff have often described him as someone who listens and handles situations with calmness and is very supportive'.
On learning that Marc had won the QNI Award, Deputy Director for ELFT Community Services Helen Green said:
"This is much-deserved recognition for the work Marc does. I know I speak on behalf of everyone that works with him in saying that he is an integral and highly valued member of the team."