Online Staff Thank You and Tribute Event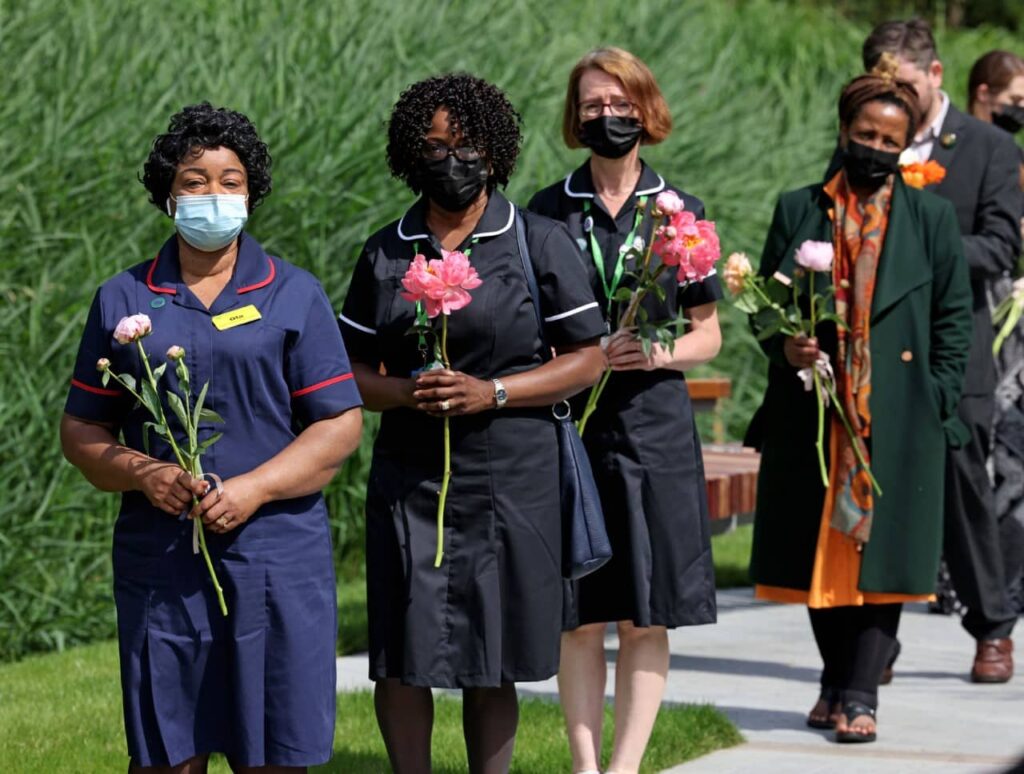 An online ELFT Thank You event took place on 25 June to thank staff for all they have done during the pandemic and continue to do. The event included filmed messages from local MPs, local leads, service users groups thanking staff. And premiered a new song from #ELFTinVoice choir written and performed by staff and service users. It was a chance for Paul Calaminus and other executive directors to personally thank staff and share their reflections.
Simon Stevens, the then Chief Executive of the NHS, also recorded a special message to ELFT staff. He said,
"This has been one of the most demanding and difficult years of anyone in the health service. Thank you for playing your part in a year that none of us will want to remember but frankly, none of us will ever forget."
Remembering Staff Who Have Died
Part of the event featured tributes to 13 ELFT staff who sadly died during the pandemic from COVID and other health conditions. A tribute to each was read out by a colleague from their team or service. These were moving and provided an opportunity for colleagues from other services to share supportive messages and condolences.
Dr Mark Adler
Dorcas Amedzekor
David Amery
Ashok Beeharree
Sadeo Bhurtun
Gavin Campbell
Dr Fowad Choudhury
Abdul Dalvi
Diane Darbon
Dr Shaun Gravestock
Josephine Herry
Ade Sanusi
Mark Thornhill
From the feedback received, staff really appreciated the opportunity to come together to reflect on the past 15 months and what it has meant for the Trust as a whole.
"It was very moving, very heart warming and to know we make a difference to the population we serve is so encouraging to us all."
"Very moving tributes, sincere condolences to all teams and families."
"Thank you to ELFT for putting this on and the tributes to those who have passed - they will not be forgotten, may they rest in peace.  ELFT is full of amazing people."
"May you find solace in good memories.  Thanks ELFT for this wonderful service."
"Listening to the tributes makes you realise that we have not only lost colleagues but in fact friends. We spend so much time together at work that you don't realise just how much a person means to you until they have gone. I wonder if we recognise just how much enrichment we bring to each other's lives."
"We needed this event today. May everyone lost RIP and everyone left behind find comfort. We mean so much to each other and much make the most of each day and be thankful."
"Beautiful and touching tributes to all the staff we have lost, but shall never forget.""Thank you to all who have been involved in the planning and delivery of this event - truly wonderful, needed and appreciated."
---
Trust Nurses Represent ELFT at Opening of National Memorial Garden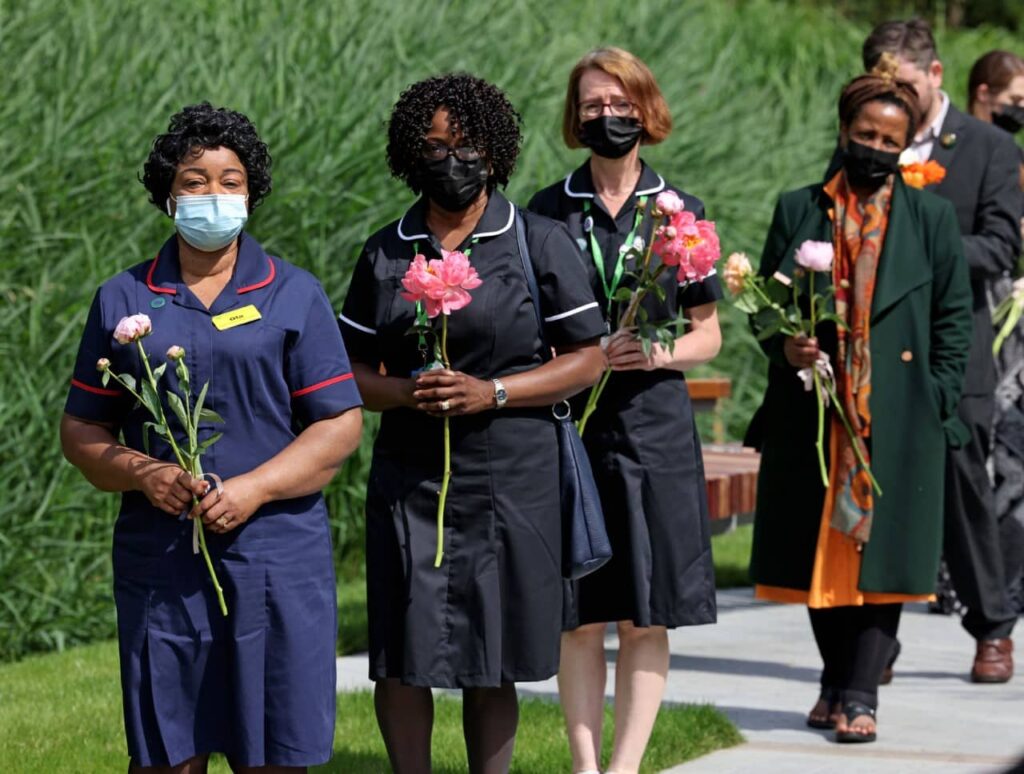 Three nurses from Community Health Services attended a weekend event on 3 July where the Mayor of London, Sadiq Khan, opened the new London Blossom Memorial Gardens in the Queen Elizabeth Park at Honour Lea. The service honoured NHS staff who have died during the pandemic.