Thank You Card and Commemorative Badge for Staff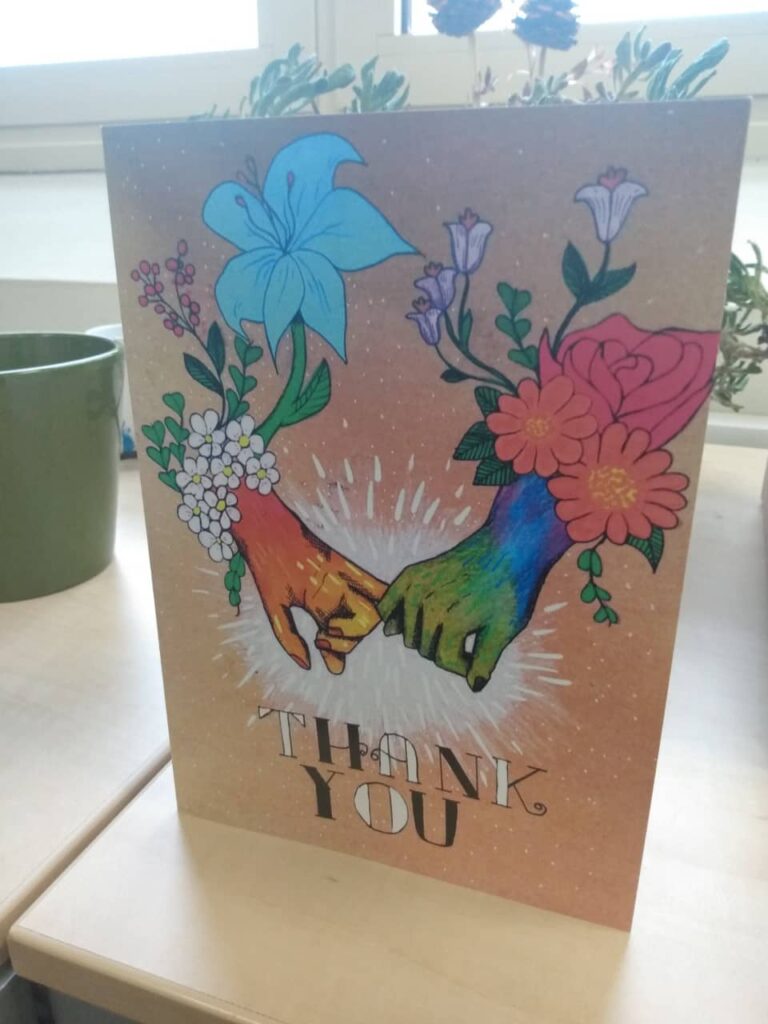 The Trust has sent a Thank You card to all staff along with a keepsake badge to commemorate their contribution to the pandemic. The card, signed by the CEO, Chair and Lead Governor, reiterates our heartfelt thanks to staff and acknowledges the profound impact of the pandemic on their lives, personally and professionally. The card was designed by a CAMHS service user from Bedfordshire.
The wording inside the card reads:
Staff appreciated receiving the keepsake with one saying:
I just want to say the thank you card and badge were such a pleasant and kind gesture. I will certainly wear my badge with pride!