Royal Visit for Tower Hamlets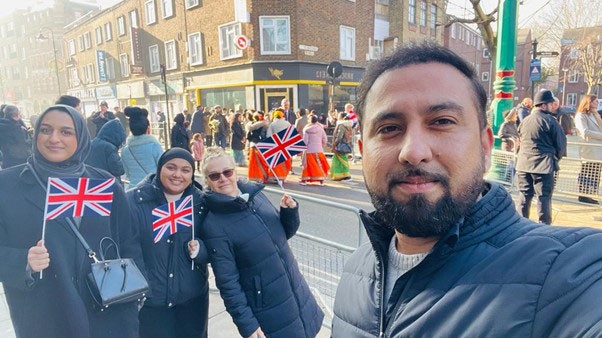 The Risk and Governance Team at Health E1, Tower Hamlets, were in exactly the right position to see King Charles and, Camilla, the Queen Consort during their visit to the borough on 8 February. The Royal pair walked right past the front door on their tour of Brick Lane.
It was the King's first trip to the borough since his appointment. He toured Brick Lane shaking hands with people and being welcomed by Bangladeshi dancers and music. Staff at Health E1 joined people lining the road to welcome the Royals.
The King met heads of charities and businesses to learn about the impact of COVID, meet with community elders involved in the anti-racism movement of the 1970s, and attend Brick Lane Mosque, an iconic religious building which has served three Abrahamic faiths in its 280 year lifetime.