Staff Awards Ceremony 2021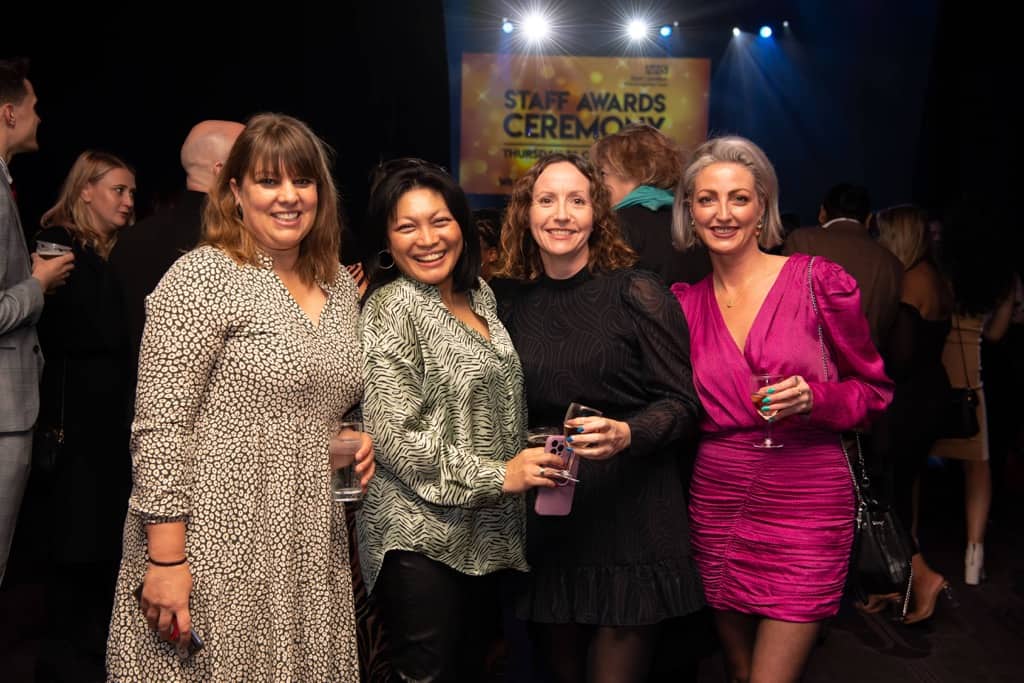 ELFT hosted a very special Staff Awards ceremony at the historic Troxy entertainment venue in Limehouse on Thursday 21 October. (Scroll to the end of the article to see the COVID infection control measures implemented to run this event which were effective with no COVID cases reported.)
The annual ELFT awards ceremony brings together staff, service users, MPs and health care leaders from across the Trust for one evening to thank and applaud ELFT staff for their hard work. This year it also provided an opportunity for everyone present to remember and pay respect to Trust colleagues who died from coronavirus during the pandemic.
700 staff attended and over 200 people joined in remotely online as the event was live-streamed for the first time.
The Comperes for the evening were the Trust's Chief Medical Officer, Dr Paul Gilluley and Chief People Officer Tanya Carter.
Proceedings opened with a rendition of the song 'We Didn't Know' by the Trust's choir: #ELFTin1Voice.
The Rt. Hon Stephen Timms MP for East Ham presented the Extra COVID Mile Award to Fothergill Ward team, based at the East Ham Care Centre in Newham. In presenting their award, he cited the teams "endearing efforts of love, kindness and comfort for those in the last moments of their lives, making them a credit to the Trust."
Luton MP Rachel Hopkins presented the Improving Staff Experience Award to Bedfordshire & Mid Bedfordshire Mental Health Crisis Team manager Andy Rajkumar, stating that his "resilience in ensuring that his workforce were safe, cared for and respected during the pandemic was second to none."
Also presenting awards on the night was non-executive Director, Professor Dame Donna Kinnair DBE, and Tower Hamlets-based GP and non-executive, Professor Sir Sam Everington, who cut a dashing figure in full highland kilt.
Summing up the evening's event, ELFT Chief Executive Paul Calaminus said: 'We look back on what was a truly horrible year of suffering, but out of that, the level of care, dedication and resilience shown by our staff was incredible. I'm so proud of you."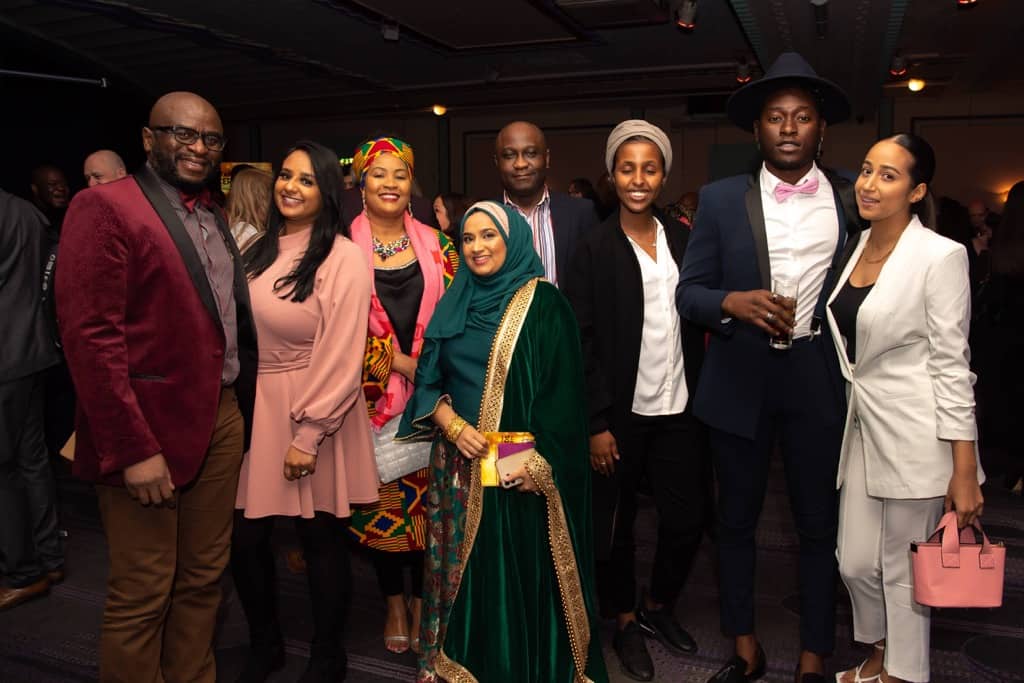 ELFT Staff Award Winners 2021:
The Improving Service User Experience Award had two joint winners. Bedfordshire based social worker Maria Tzamtzi was praised for "advocating service user's voices to be heard, and commitment in providing patients with the opportunity to engage in meaningful recovery."
Tower Hamlets Palliative Care Manager, Emma Robinson, was the other winner for lobbying for and creating a palliative care service in the borough. "Emma never shies away from important but difficult conversations about end of life care."
The Commissioners Award was given to Bedfordshire & Luton's Community Health Psychology Services for their work to "support acute hospital colleagues, and to respond to the challenges of a significant surge in referrals in recent months."
A Service User Award for a Special Person was presented to Carlene Bantick, part of the Luton Older People's Mental Health Care team, for her work, citing a service user who said "they would not be alive if it wasn't for her support."
Occupational Therapist and Tower Hamlets based Mark Addo Akyea won the Chief Executive Award Employee of the Year for his "excellent leadership qualities which ensure things run as smoothly as possible."
A Special Commendation was presented to a multi trust team for work done to roll out the mass vaccination programme across north east London. Staff from the Westfield Vaccination Centre filled the stage. The audience heard that "Their tireless work included the planning and coordination of 7000 vaccinations in just one day in June at a mass vaccination event in the London Stadium".
People and Culture team member Olga Osokina won a Support Services Award for her "unswerving commitment" to make sure frontline colleagues were supported throughout the pandemic. She wasn't able to attend the ceremony as she has just had twins – but she watched the live-stream.
The second winner for the Support Services Award were the Trust's IT team, many of whom are based in the borough. "Under enormous pressure they had to manage exceptional demands with limited resources" during the last sixteen months.
The Commissioners Award went to Newham's Specialist Children & Young People's Services (SCYPS). Judges said: "This is a team utterly focused on promoting the physical, mental, emotional, psychological and spiritual health of the children and families they see…they are passionate and will stop at nothing to improve life for families in Newham."
Carmela Scott, Newham Community Children's Services won the Improving Staff Experience Award for being "an exceptional leader, who always rises to the emotional challenges that her caseload brings."
The Improving Value Award went to Emily Guilmant-Farry, Newham based Asthma Specialist Nurse, for her work to "reduce hospital admissions and lost school days, and her work to reduce long term lung damage and fatal asthma attacks. Alongside this, she has a pioneering approach to raising awareness about asthma."
The Robert Dolan Leadership Award was presented to Marion Levin, Head of Children's Therapies based in Newham's West Ham Lane. Marion "manages the service with compassion and tirelessly support colleagues. She goes above and beyond to support families with great devotion."
The Chair's Award went to the Forensic Service's Sexual Violence Advisor Emma Furlong. Based at the John Howard Centre in Homerton, Emma has pioneered a ground-breaking approach to sexual safety for patients.
Highly Specialist Community Nurse for the City & Hackney Learning Disability Service, Brenda Smart, won the COVID Extra Mile Award for working 'beyond the call of duty' during the pandemic.
The Star of the Future Award went to City & Hackney's Centre for Mental Health apprentice Saima Fiaz, applauded for being "a dependable hard worker who can never turn down a challenge."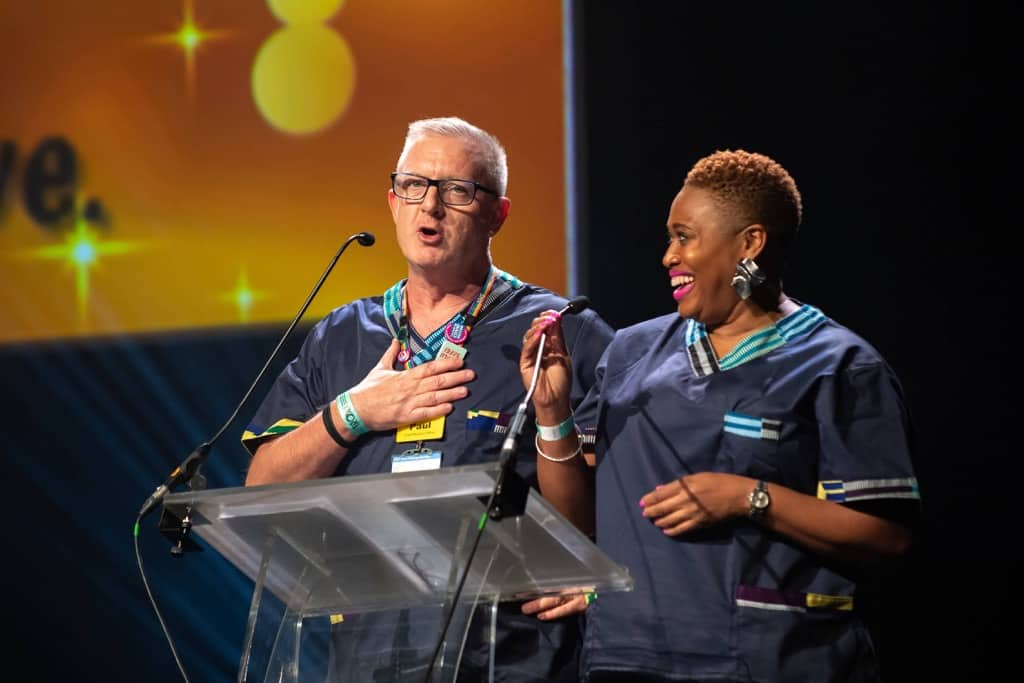 ---
Infection Control Measures
All ticket holders were asked to bring evidence of a negative self-test taken in the hours before the event. Those that didn't have proof were taken aside to do a self-test. Attendees were advised to wear masks when seated in the auditorium. Winners were told they could take their mask off for a photograph and the address the audience.
On the dance floor, where people were able to keep their distance from others, mask wearing was relaxed. These measures kept everyone safe. There were no reports of COVID infection within the next 10 days