Townscape Touches Brighten Charter House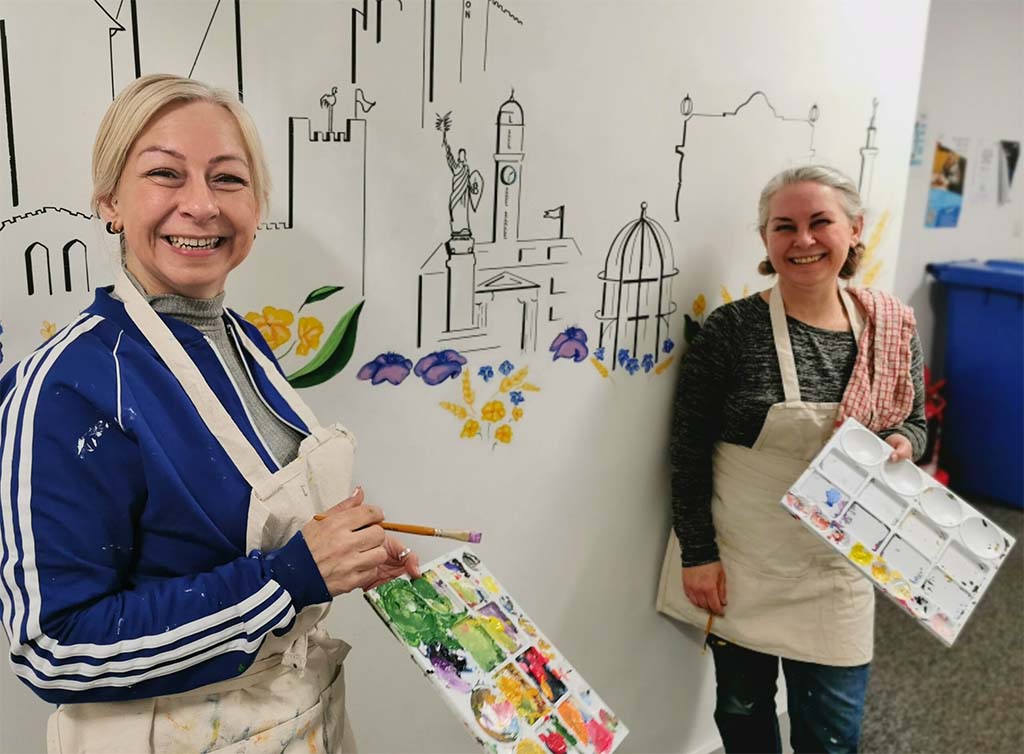 A splash of colour has been added to brighten visits for service users to the Trust's Charter House site in Luton.
Artists Aimi and Lucy Rix have been busy adding vibrant images of Luton's townscape throughout the ground and first floor of the site, which is home to Luton's adult community mental health teams (CMHTs) and to CAMHS (Children and Adolescent Mental Health Services) for Luton.
The project was launched after service users shared their views on how to enhance the environment for people receiving support from teams at Charter House.
Trudy Wrake, Transformation Lead & Service Manager Luton CMHTs, said,
"Our hope is that these small touches will go a long way in making Charter House feel brighter, warmer and provide a more welcoming environment for our service users."