Clinical Associate in Psychology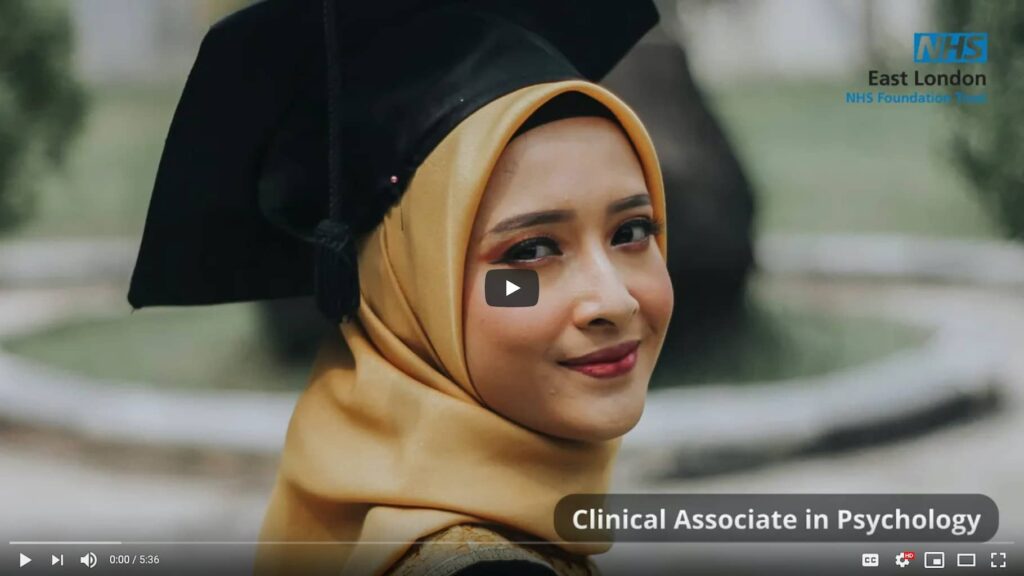 ELFT is one of the first NHS trusts in England to embark on pioneering apprenticeships in Psychology.
The roles will be of interest to people who have a psychology degree and offers a new pathway to a career in psychology. It will also address the need of the psychology profession to attract more people from BAME communities as prospective Clinical Associates in Psychology (CAPs) will be able to earn while they learn and continue to live locally.
Apprentices will be employed to work within our mental health services, will receive regular supervision and training from qualified psychologists and will have one day a week at university. The apprenticeship will last for 18 months. The Trust has made a short film to explain the new role.
Thanks to Dr Ravinder Rana, Patricia Potter, Professional Lead for Psychological Therapies, Grace Newby and Sabena Sattar, prospective Clinical Associates in Psychology for participating in the film.