Rachel's Pioneering Role With Network Rail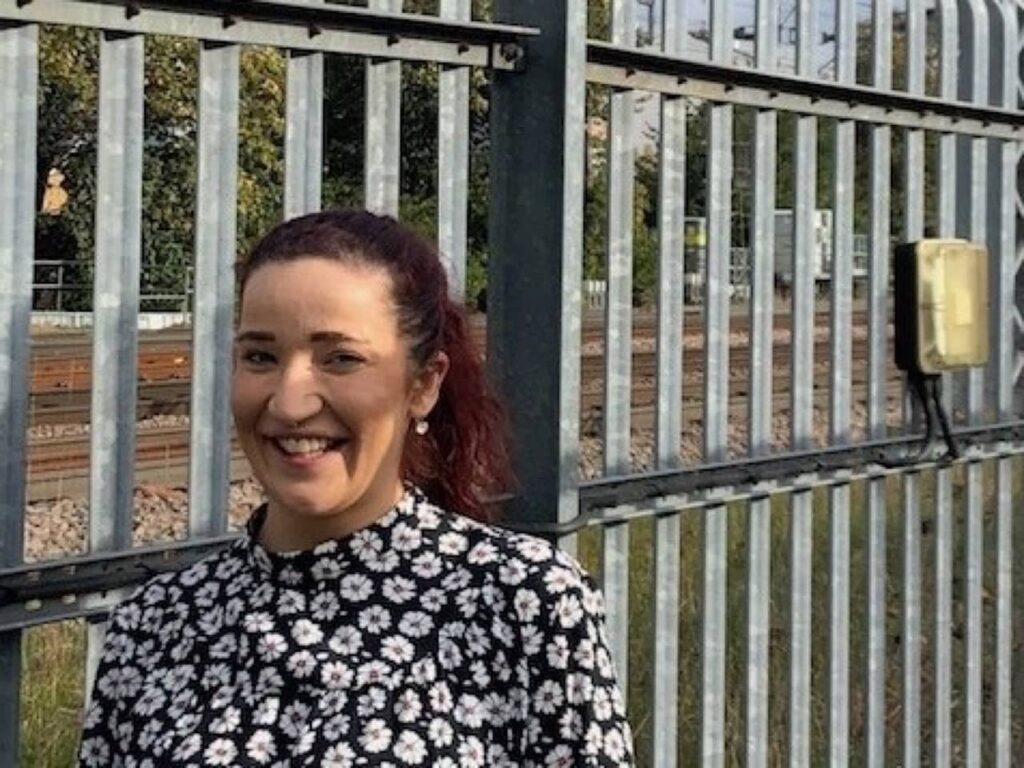 A new sight will greet commuters using Greater Anglia train services this autumn as Rachel Luby joins the rail workforce in a pioneering new role as roving mental health nurse.
This joint initiative between the Trust and Network Rail will see Rachel offering mental health support to rail users who are vulnerable or in extreme distress, promote access to services as well as inform travellers on the preventative care measures they can take to protect their own and others' mental health.
Rachel has a nursing background in psychiatric intensive care, forensics and crisis services. She was named Mental Health Nurse of the Year by the Royal College of Nursing in 2019.
Primarily based at stations across east London, her role will take her to any railway station across the whole of the Greater Anglia network. A key aspect of Rachel's role will be to heighten awareness of how people can be protected from coming to harm on the railways. In 2018/19 there were 271 suicides on the national rail network and underground combined. The impact every suicide has is enormous but research shows that extreme mental distress is often temporary. If people have access to the right support at the right time, they can recover from such a crisis.
Having an embedded fully qualified mental health nurse working within the railway system will allow for a proactive, dynamic and innovative approach to prevention and care. Commenting on her new role, Rachel said:
"I am absolutely delighted that Network Rail and ELFT are working in partnership to make my work possible. We are all aware of how COVID-19 is affecting people's mental health.Railway staff and the British transport police are already doing important work to support people in crisis, but they are not mental health professionals. Part of my role is educating people so they feel confident to intervene."
Supporting Rail Users in Bedfordshire and Luton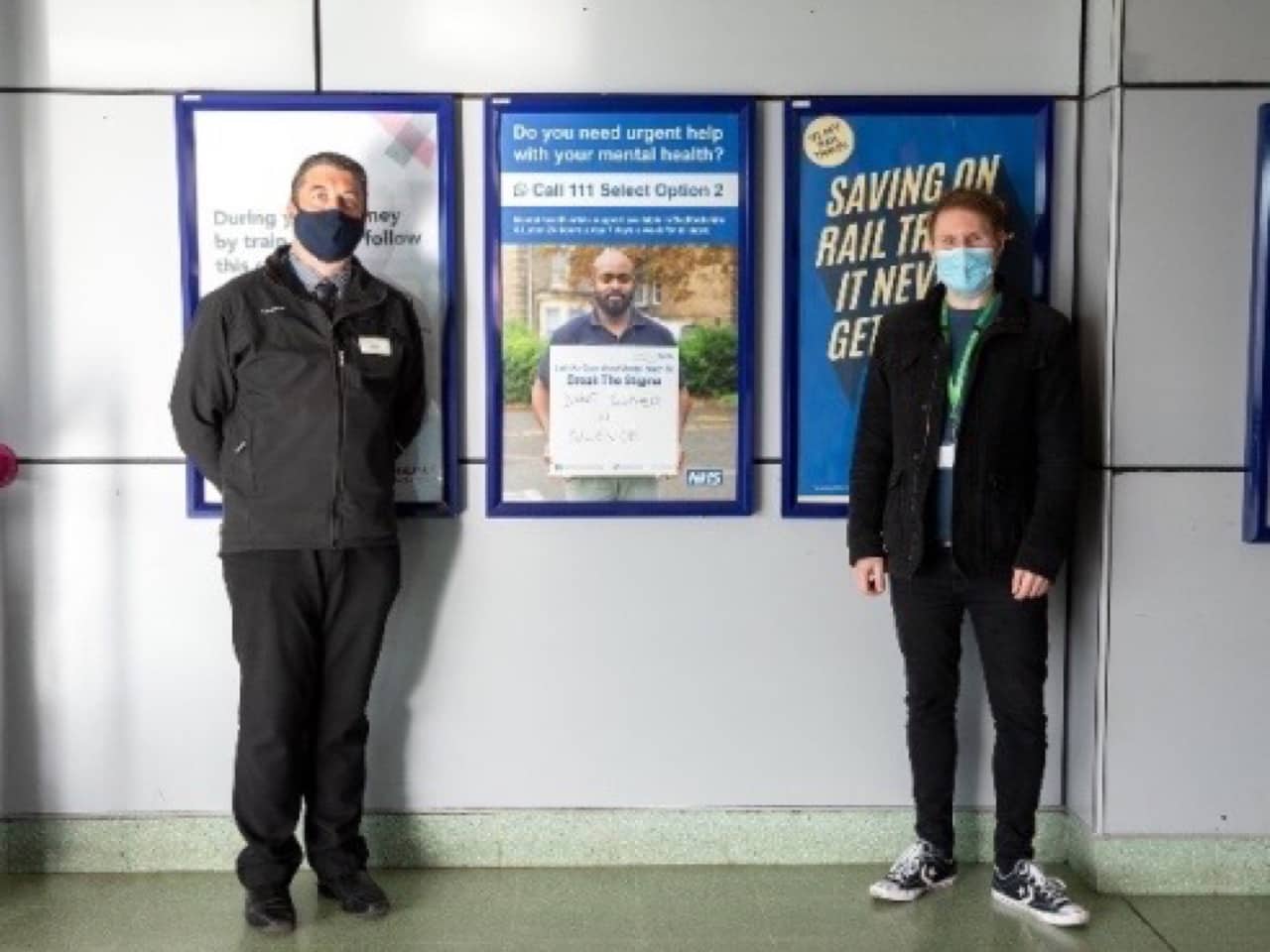 Meanwhile, in Bedfordshire, friendly faces and messages of help and support are on show at train stations in Bedfordshire and Luton as part of a Trust campaign. Mental health crisis support is available across Bedfordshire and Luton for all ages, 24hrs a day, seven days a week, by calling NHS 111 (and pressing option 2).
Posters raising awareness of the service and promoting a key message that 'you aren't alone if you need urgent help' have now been placed at Luton Airport Parkway, Luton, Leagrave, Harlington, Flitwick and Bedford train stations.
The 111 crisis support service is provided by ELFT. Ben Salmons is the Trust's 'Break the Stigma campaign' lead and he has produced the posters for the train station campaign.
"The aim of Break the Stigma is to help people talk about mental health and that is absolutely our message to anyone struggling or who feels they can't cope," he said. "Please pick up the phone and talk to us. Help is here for you."

Ben Salmons
He added:
"I would also like to thank Thameslink who are fantastic supporters of the NHS and have covered all of the costs in printing and displaying the posters."

Ben Salmons
The posters feature a mix of NHS staff and service users holding a Break the Stigma whiteboard with their own handwritten messages of support.
Thameslink Customer Services Director Jenny Saunders said:
"Mental health is a hugely important topic for us here at Thameslink, especially with the stresses and strains brought about by COVID-19."

Jenny Saunders