Driving for Change Bus Project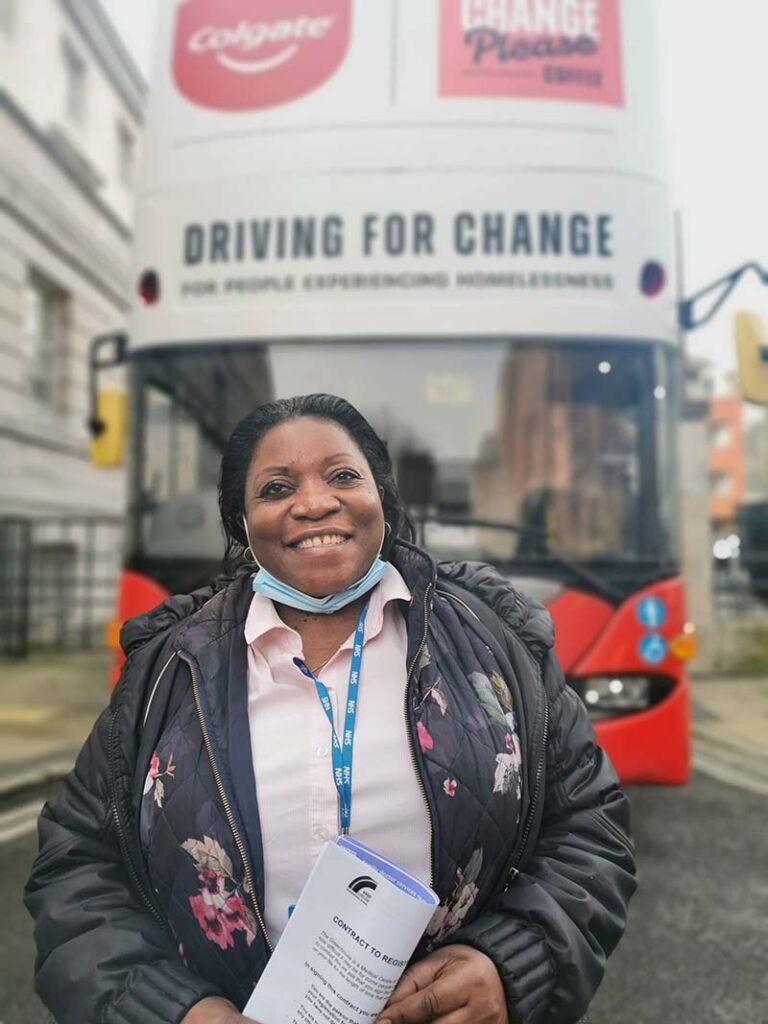 Stories of 'hope and help' are showing the value of a bus supporting people in City and Hackney experiencing homelessness, according to the Trust's director for primary care.
Marina Muirhead joined colleagues from partners Change Please and NHS North East London Clinical Commissioning Group to visit the Driving for Change project in Hackney on February 10, which marked three months from the service going live.
The multi-agency Driving for Change programme uses repurposed London buses to provide an all-in-one direct intervention service offering free GP consultations, haircuts, dental care, digital and financial literacy training, employment support, shower facilities, therapy assessments, and essential everyday items.
The aim is to give people experiencing homelessness pathways to potentially life-saving key services that centralise support.
A Driving for Change bus is parked outside Hackney Town Hall on a Thursday and Queen Victoria Street in the City on a Wednesday.
ELFT nurse practitioner Thembi Mpofu joins the bus team in Hackney to provide healthcare support and to link clients to the Trust's Greenhouse Practice in the borough, which provides care for people experiencing homelessness.
Marina spent the morning talking with colleagues to hear their experience of providing the new service and to plan next steps for Driving for Change.
"I am so proud of this project and everything it represents," she said.
"My heart was bursting after hearing stories of hope and help.
"This pioneering programme is offering practical help for people who need it but the team also provide a kind word, a smile and other small touches that that make our clients feel truly valued."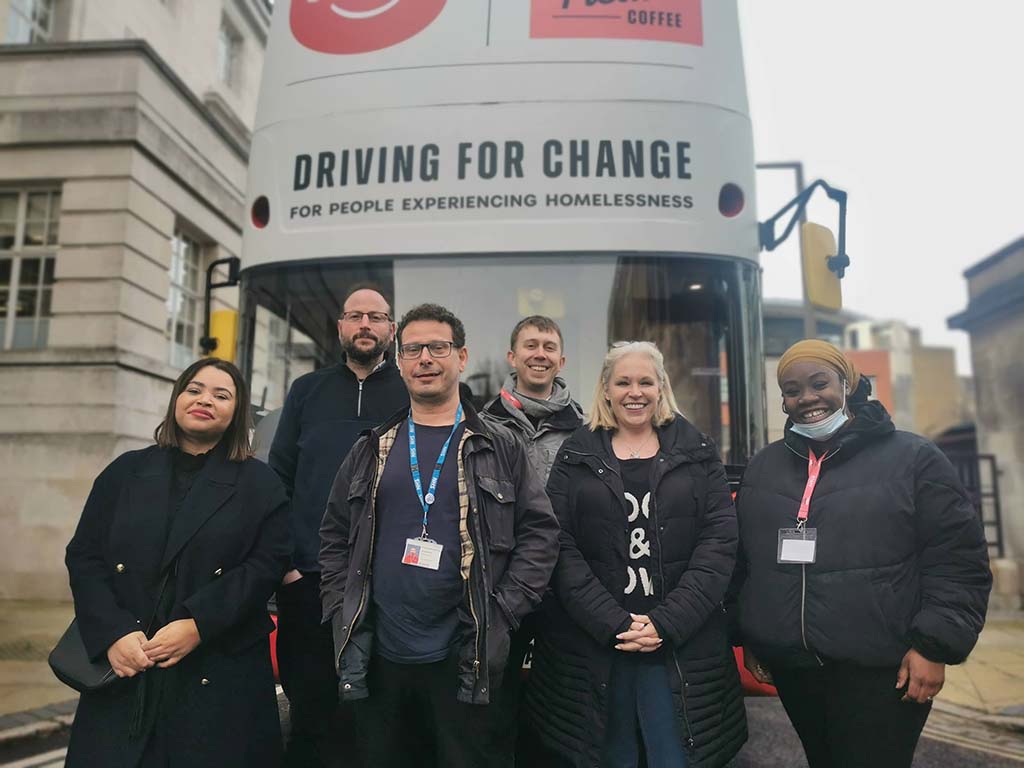 How the service is helping
One client visited the bus in Hackney after passing it several times, eventually building up the confidence to step on board. She was quickly put at ease by the team and mentioned her arm was hurting.
Thembi assessed the injury and, suspecting it was broken, advised the client to visit A&E. A&E staff found a fracture and provided treatment for the client, who returned to the bus to thank Thembi and the team personally for their help.
Thembi was also able to connect the client with The Greenhouse practice so she can access ongoing primary care support. She is one of numerous people with no permanent address now receiving support from The Greenhouse having been helped by the bus team.