Fatima Begum - Public Governor, Luton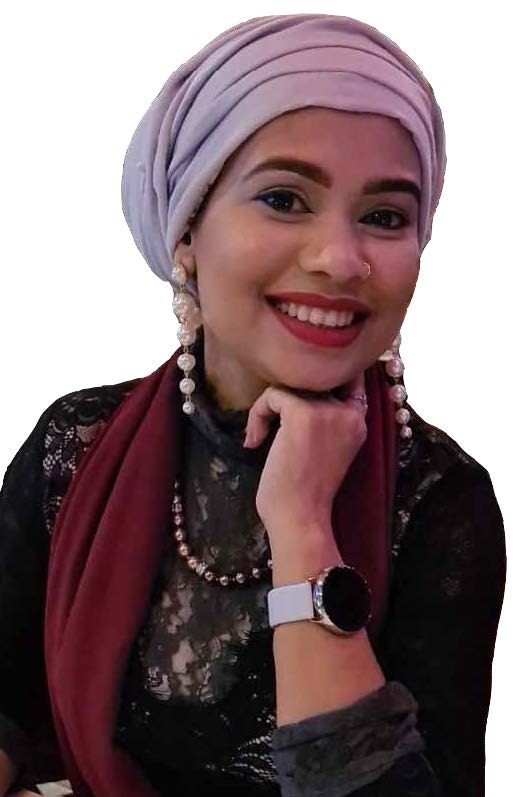 What made you decide to become a Luton Governor?
I have been regular service user of the NHS and I always wanted to give back to it for all they did for me. I wanted to be nurse when I first got admitted in hospital back in 2004. However due to my health condition I was not able to. I have accessed Luton and Dunstable Hospital numerous times. My experience has been variable.
I therefore wanted to change the negative experiences and give back for all the positive experiences. I wanted to be part of the NHS in one way or another to give it support other than clapping, especially for the last 2 years for all they did for us and continuously do without break. Be it Christmas Day or any other day, the NHS runs without break. Being Governor is my way of doing my bit for the NHS.
Being a relatively new Governor, what has your experience been like so far?
It has been brilliant, I must admit at first I felt overwhelmed with all the information. However as I started to attend more and more meetings, it became easier. I enjoy listening to everyone and enjoyed celebrating the NHS with fellow Governors. I loved meeting other Governors face to face in early December. That was the highlight of my first 3 months and it was a wonderful way to start my term.
During the last 3 months of being a Governor, what have you found most interesting about your role as a Governor or the role of Governors collectively?
I did not realise how beneficial it would be to me personally. That's the most interesting thing I found. It has been wonderful being part of a team that has the best interests of NHS at heart. It was wonderful to see how motivated our Governors are, as well as the staff that attend our meetings. We don't normally hear or see the hard working people behind the scenes. Being Governor gave me an insight into the work that goes on and the struggles they have. It is reassuring to me as a resident/service user to see the hard work of the team.
Is there anything else you would like Members to know about you?
Thank you to everyone who voted for me. I wholeheartedly thank you for allowing me to be part of this wonderful team of people, who share the same vision as I. I have always thought nothing is too small to make the world better place, even if I can make one small change to anyone or anything, I feel that I have made some contribution to making our world a little better. Thank you so much for giving me this opportunity. I feel privileged to be able to serve as governor.