Improved CQC Rating for Leighton Road Surgery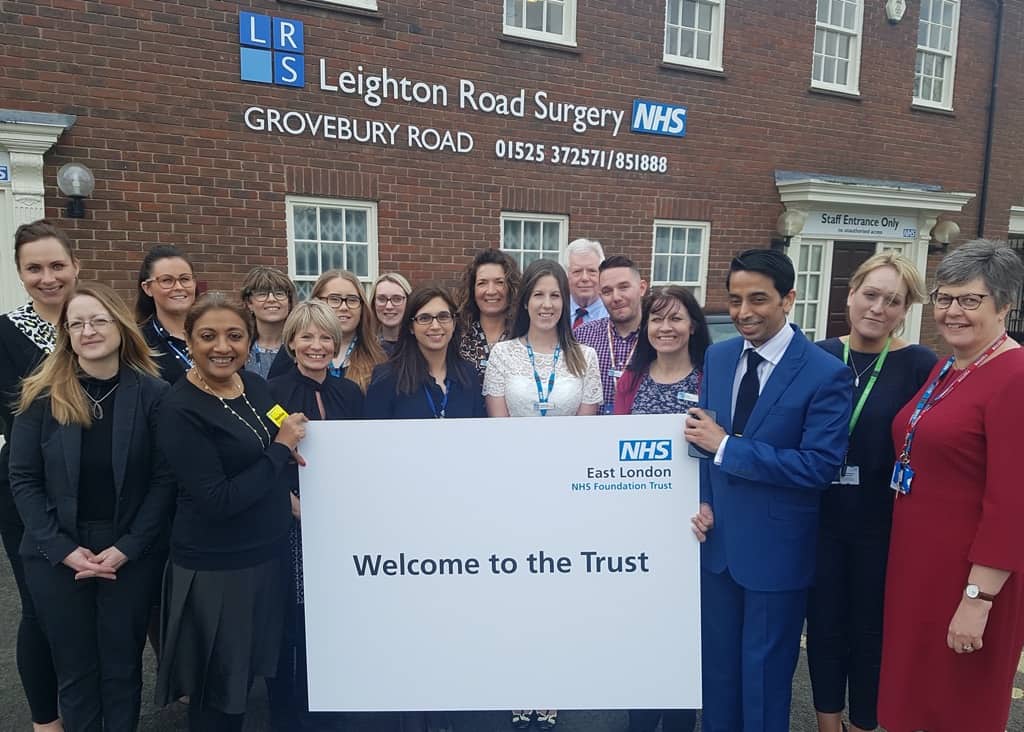 A partnership approach involving staff and patients at Leighton Road Surgery in Leighton Buzzard, in Bedfordshire, has been praised after the practice received an improved Care Quality Commission (CQC) rating.
The CQC has recognised 'significant improvements' made to the quality of care provided by the service which joined the Trust in February 2020.
Leighton Road Surgery is now rated as 'requires improvement' overall and rated as 'good' for providing safe services. It had previously been rated as 'inadequate' overall following a previous inspection in 2019, before joining ELFT.
The report, which also took into account the exceptional circumstances of the COVID pandemic, found:
Staff were proud to work at the practice
Patients were involved with their suggestions helping to shape and improve clinical practice
The surgery has an active Patient Participation Group (PPG)
A monthly blog by lead GP Dr Farah Paruk in the Leighton Buzzard Observer is informing the public of changes at the practice
Dr Mohit Venkataram, ELFT Executive Director for Primary Care, said:
"The improving CQC rating is an endorsement of the partnership of the staff with the local residents represented, the commissioners and the wider system who have together committed to improving the lives of our residents. We are pleased with the positive change in the rating and are acutely aware of the need to continue to work in this direction to fulfil our commitment for the residents of Leighton Buzzard."

Dr Mohit Venkataram
Paul Calaminus, ELFT Interim Chief Executive, added: 
"I would like to thank all colleagues at Leighton Road Surgery and all patients involved in the ongoing practice improvement journey. Leighton Road Surgery joined the ELFT family in February and the team have demonstrated from the outset their commitment to the Trust approach of continuous improvement through the use of Quality Improvement and People Participation."

Paul Calaminus
ELFT also provides NHS mental health and community health services in Leighton Buzzard.