Joint Annual Members Meeting Annual General Meeting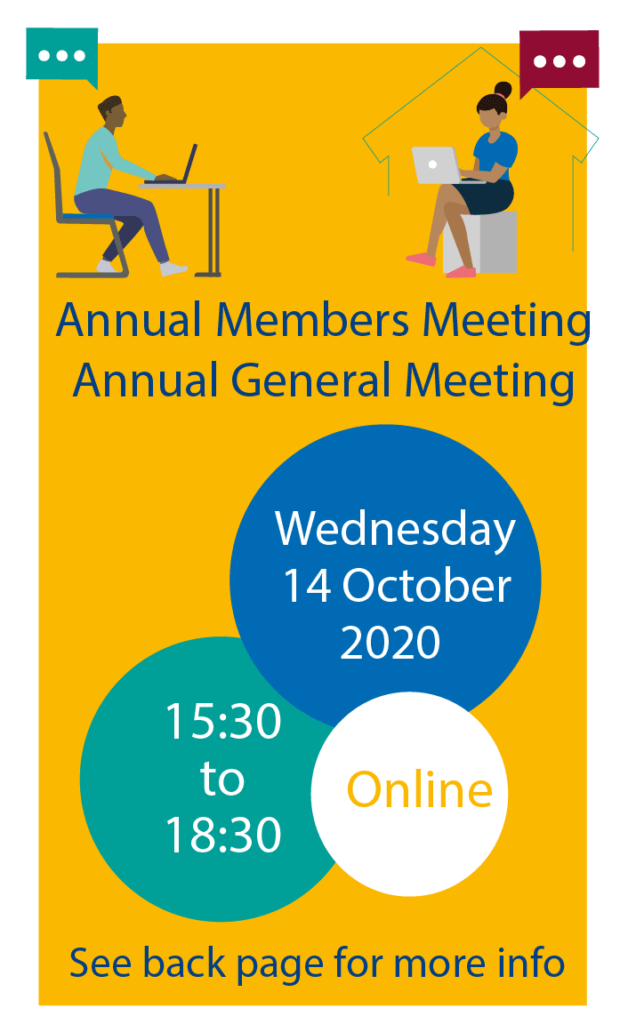 THIS year's joint AMM and AGM will be on Wednesday 14 October from 3:30pm – 6:30pm. Due to government restrictions around the current Coronavirus pandemic, this meeting will be held online using Zoom which is an video conferencing platform, so you will be able to join the meeting form the comfort of your own home.
If you do not have internet facilities, you can also join the meeting via your telephone (although of course you will not be able to see what is happening).
As usual the meeting will include our finance and Governors report as well as an overview of the past year from our Acting Chief Executive. We will reflect on the past year and look at the impact of the Coronavirus pandemic on our services, on our patients, carers and staff.
How to join the meeting
You will need to download the Zoom app onto your computer or device and set up your login details for this if you do not have this already. You can download the app for free at zoom.us/download
If you wish to join by telephone, please contact the Governors and Members Office on 0800 032 7297 and leave your details (name, contact number and postcode and contact number). We will get in touch with you before the meeting with the phone number and dial in details.
If you are viewing this newsletter online, you can book your place by clicking on the following eventbrite link:
https://www.eventbrite. co.uk/e/elft-annual-members-meetingannual-general-meeting- tickets-115755597107
Alternatively, please email elft.membership@nhs.uk to book your place and give your full name, address and contact number.
Once you let us know you would like to join, we will be able to send you a Zoom meeting link nearer the time of the meeting and more information about the meeting.