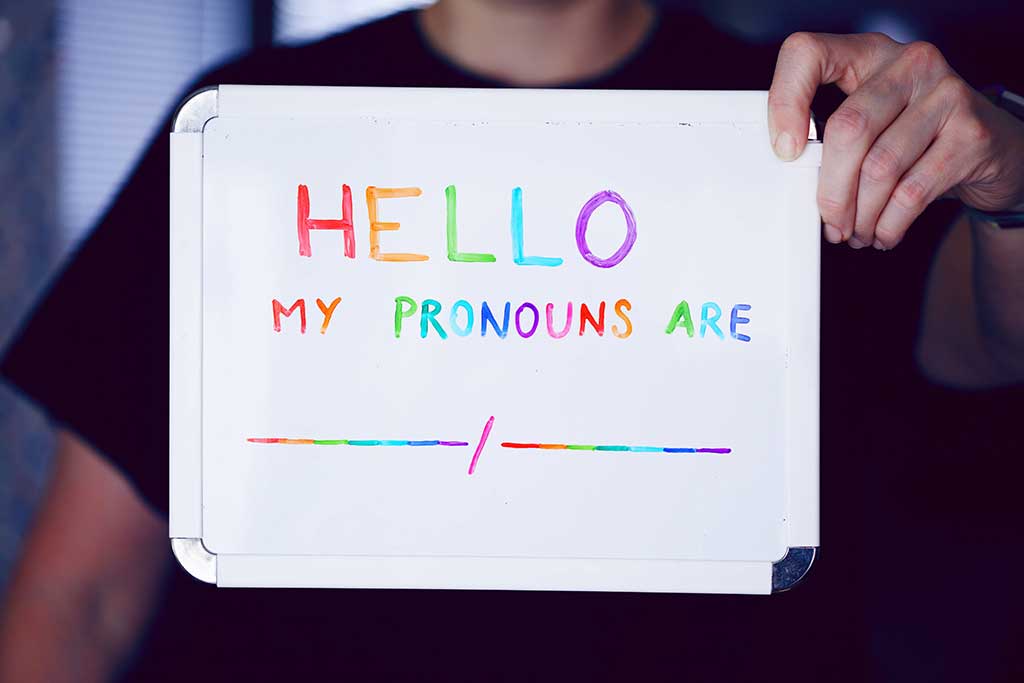 The LGBTQ+ network at ELFT, in collaboration with the Communications team, ran a five weeks long internal campaign on the importance of sharing gender pronouns.
The campaign was aimed at staff members to raise awareness around the importance of using gender pronouns and share them in work settings, particularly in email signatures, even when one identifies with the gender assigned at birth (called cisgender).
The campaign asked a range of staff to explain what it means to them to be addressed with the correct chosen gender pronouns and why it is essential that we all share our pronouns even if we identify as cisgender. ( Denoting or relating to a person whose sense of personal identity and gender corresponds with their birth sex.) There was a lot of common ground among every answer.
As one of our staff member beautifully clarified,
"Being addressed with the correct gender pronouns shows that people respect my decision and my understanding of who I am."
Another explained:
"If a cisgender person shares pronouns, it makes me feel safe to talk about certain topics, because it means they know that pronouns are important to someone and they probably had a discussion about that. It automatically makes the environment safer because I feel there's a higher chance of that person respecting my choice of pronouns."

"Additionally, it's also just a better way to start a conversation, especially if a service user is looking for a mental health service to get support for their gender, sexuality, or anything related to this topic."