Recognising Racism: Using QI to Help Take Action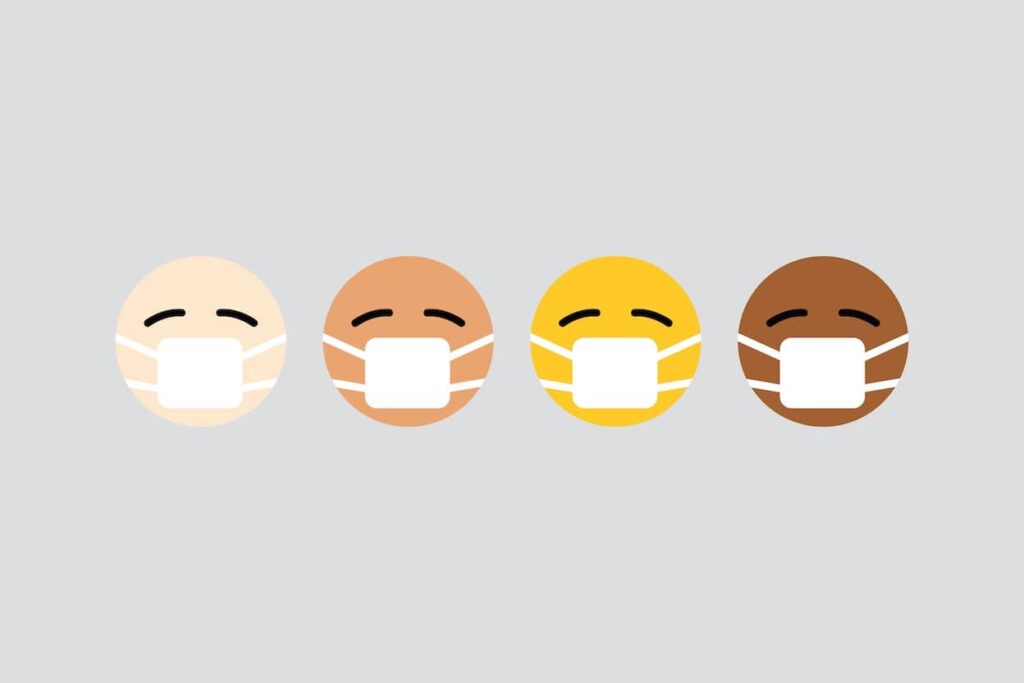 A spotlight on the powerful improvement work being undertaken by East India Ward, a personality disorder service in Forensics.
The majority of staff on East India Ward did not think that the team could discuss racism, but the world is changing. The Black Lives Matter movement has brought this conversation in the mainstream media and the Trust is encouraging all staff and service users to have conversations about race and privilege. The ward has done a deep exploration into what is going on in their local context, using Quality Improvement methods to understand and dismantle the problem and develop a strategy to achieve a more respectful, equal workplace.
The project team collected anonymous data that disclosed the extent of the issue. They heard there's "Too many black nurses", and that "They don't know how to look after white people" or "African staff don't understand Personality Disorder". One of the project leads, Modern Matron Cornelia Kundishora, described the problem as, "Black staff opinions or contributions to discussions being shut down or not responded to." A service user on the project team reflected "It is sad to see staff helpless, afraid to deal with racism...and nothing is done."
"What are we seeing? Less incidents of racism, staff are able to freely talk about racism."

Tony Kasambira, Forensics Head of Nursing
The charts below show the results of the staff poll taken in March 2020: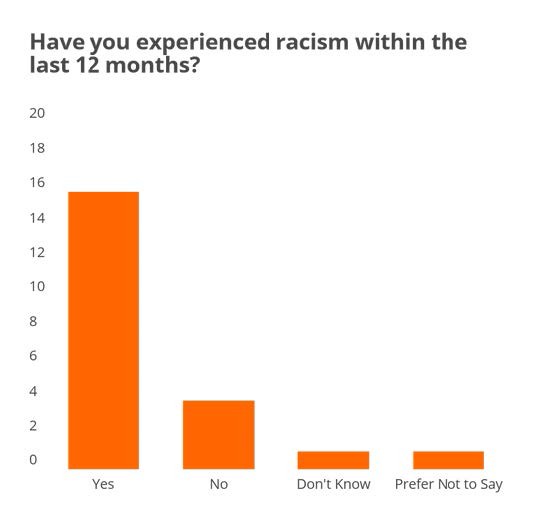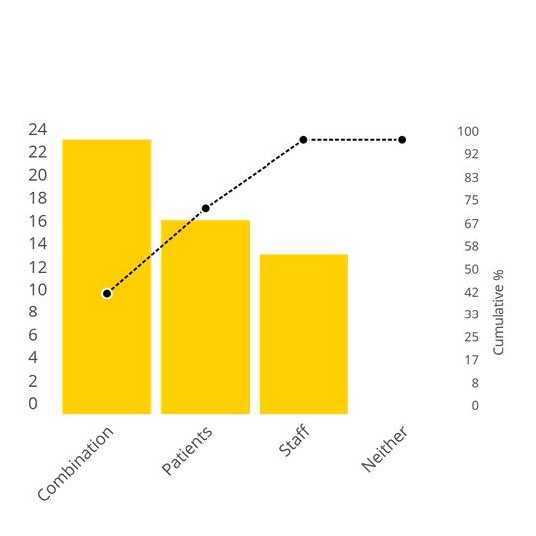 The QI project team mapped out what contributes to the problem and this helped them uncover its root cause: a lack of education and understanding around racism, diversity and inclusion.
It also has not been easy to maintain an open dialog between people with backgrounds and disciplines, but together, they came up with practical ideas for change including a Racism Action Plan ... "A fantastic tool, it helps staff know what to do when there is racism".
The team have also created opportunities to celebrate different cultures and race, for example by inviting speakers to talk about the black experience. The project team record incidents of racism visually on a poster as well as on Datix and also reporting it to the police. They have also created a chart to count the incidents of racism over time.
Tony Kasambira, Forensics Head of Nursing, describes the impact of the work so far: "What are we seeing? Less incidents of racism, staff are able to freely talk about racism, we are also seeing challenges for our white colleagues...but we are slowly getting there."
For the full details on the important work being done by the team and to view their Racism Action Plan search Recognising Racism, ELFT QI.
The team used QI to help them identify root causes of the issue and collect change ideas to test.
See full details of how they mapped out the issue and worked up their successful Racism Action Plan on the QI website.
Search: Recognising Racism, ELFT QI
If you are a member of staff who has experienced discrimination or racism and want to report it, contact People and Culture team on 020 7655 4000.