Tackling Health Inequalities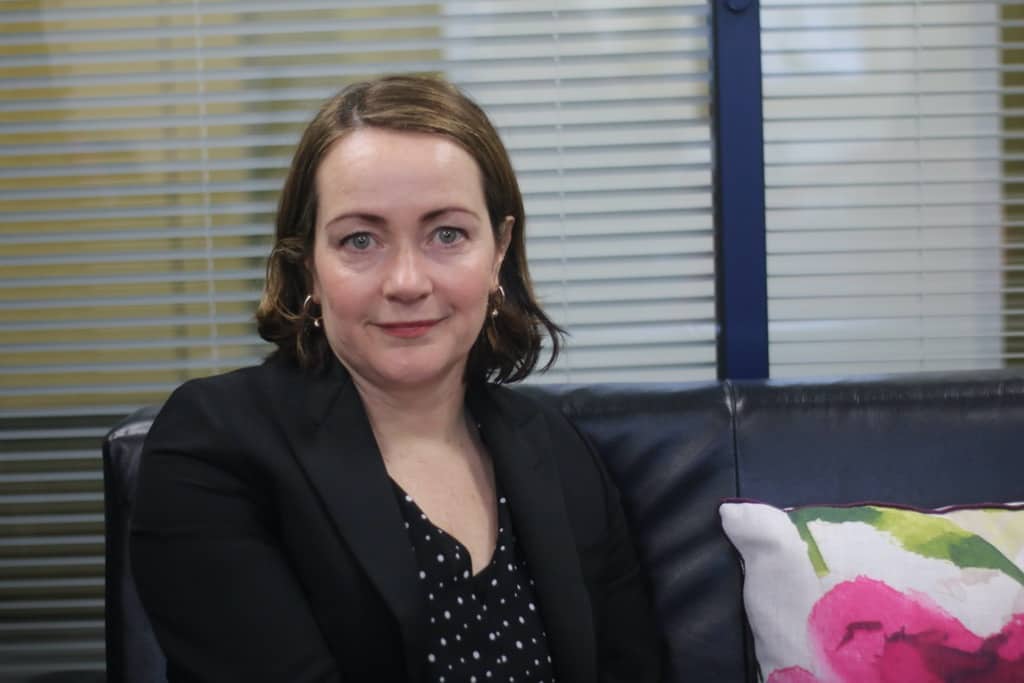 ANGELA Bartley is our new Deputy Director of Population Health, a new role for ELFT. Improving Population Health Outcomes, that is, influencing and improving the health of the communities where we work, is one of our key aims to achieve the Trust's mission to improve the quality of life for all we service. Trusttalk caught up with Angela to find out more.
What attracted you to this role?
I've been interested in Public Mental Health for a while and saw an opportunity to learn more about this at ELFT. I was also keen to work somewhere new; I have never worked in the East End of London or in Bedford and Luton. I was also interested in working for a trust that delivered community services as well as inpatient ones as I could see the potential for integrated care services along the whole care pathway! I'd also heard that ELFT was a good place to work!
What is your background and where did you work previously?
I've worked in public health since I graduated - which was a long time ago! I started work in Liverpool; then worked in Romania and then London. I qualified as a Consultant in Public Health 10 years ago and worked as a Consultant in Public Health at the Royal Free Hospital for the last 9 years.
Why do you think a public health approach is the way forward?
I think it's impossible not to take this approach - if you look at the current and future health needs of our local populations and see the large inequalities in health and access to care. The differences in health and quality of life groups of our population experience requires us to think differently about health and health services. The causes of ill health are complex and much broader than just access to NHS services. This requires partnership working to try and tackle the causes - which is where taking a broad population health focus for the work comes in - rather than just focussing on how services are currently delivered.
What have been your first impressions of ELFT?
I think on day two, I went to a team away day which started with yoga and then singing... I think I realised then that I was in a different type of organisational culture than I was used to! People have been so friendly and welcoming it's been really nice - I've also got lost quite a bit as I don't know the areas we work in very well but that's been quite fun!
What has been your priority in your first three months?
I've tried not to jump in with what I think needs to happen and try and understand the work that has already been going on around population health and see where I can build on that. Population health should be about how we do things and the way we look at things rather than a one-off project we do here and there.
ELFT is now a training centre for public health trainees which is great and our first trainee starts in March. We'll also be trialling a new approach to helping people stop smoking and evaluating how this works for people with mental health problems. Smoking remains one of the biggest factors in the difference in life expectancy between the least and most deprived groups in society.
How will we know that this approach is having an impact?
I think at a system level when we start to see some of those differences in health and quality of life between the least and most disadvantaged groups begins to narrow.
For ELFT I think when we better understand the inequity in access and outcomes for the people we serve and start to address them; when we take a more preventative approach in how we deliver services and also really embed the Anchor work - so look at what
we are doing as an organisation around local employment and procurement of services; sustainability and how we can support disadvantaged groups locally. Lots of work has already been done at ELFT so it's nice to build on that.
What do you do to support your own wellbeing?
I try and exercise regularly as this really helps and I always feel better afterwards. Although I work in public health, I would also say a cold glass of wine and a night out with friends helps me get everything into perspective!
If you weren't working in healthcare, what would be your dream job?
I would love to be a museum curator and be a specialist in some tiny area of history - I went to a rough comprehensive in the North East of England in the 1980's so museum curator wasn't high on the list of potential jobs the careers teacher encouraged you to aim for!
Favourite Music
I'm not very trendy or knowledgeable about music - I've always loved George Michael and as a surprise at my wedding, my husband organised for the winner of Stars in Your Eyes, a George Michael artist, to perform which was the highlight of the day (except getting married – I'd better say that! )
Favourite Book
I've just re read 1984 by George Orwell and forgotten how good this is. And at the other end of the spectrum Going on a Bear Hunt by Michael Rosen as this reminds me of my children and reading it to them again and again and again.