Basil the Harris Hawk Joins OT Staff at Newham Allotment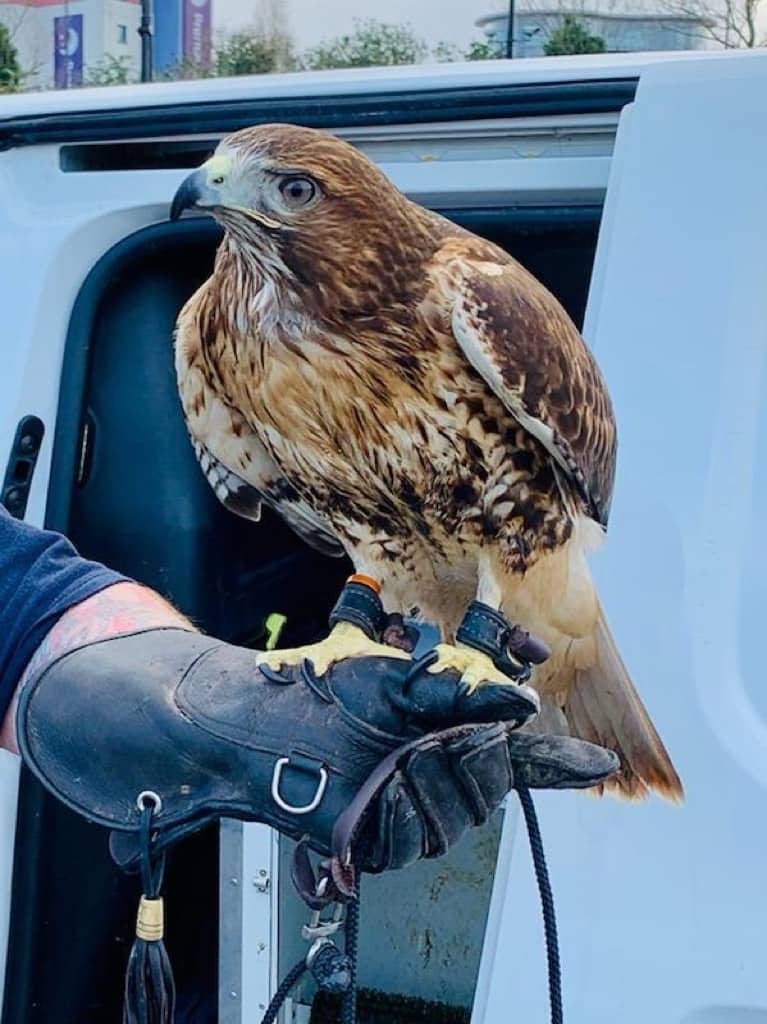 So would you know what to do if you saw a rare bird in your garden? Fortunately for Harris Hawk, Basil, Claire Perry, Occupational Therapy Assistant at the Newham Centre for Mental Health was on the case. The Occupational Therapy team had heard reports of the special guest at their allotment site. One of their regular service users had thought they'd seen a Kestrel flying about.
Claire explains, "I figured he was a prized and loved bird and that someone out there was missing him. I googled 'Lost Birds of Prey UK' and there is an actual organisation who have an extensive database. I called and explained what I was looking at and where I was and sure enough - our bird was on the database. The owner was traced and he called me immediately. Basil had apparently been 'lockdown busting' since September so his owner was glad to be reunited with him. Basil is usually a working bird keeping down the pigeon populations at Liverpool Street and St Pancras stations, as well as 10 Downing Street! But took a shine to the Newham plot. Or as Claire quipped "Maybe he wanted to be furloughed!"