First impressions from New Public Hackney Governor, Adam Forman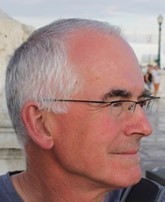 I was elected in September 2020 and started as a public Governor for Hackney on November 1st. Preconceptions usually turn out to be wrong and that is certainly true of my experience of the first few weeks as a Governor. It has been much easier than I imagined to learn how such a large Trust as ELFT is structured and who the various committees and senior people are accountable to.
The Trust is really interested in what the Governors have to say and see them as an integral part of improving the services and developing the Trust's future strategy. My being able to learn so fast is down to the Governors and Member office that is fantastic at keeping us informed and helping new Governors with training and induction. Also they have helped me, despite COVID restrictions, feel I belong to the wider group of Governors.
What is really frustrating is not being able to find out how Trust services work on the ground nor being able to meet people in Hackney to find out their views about the Trust. This all due to the COVID restrictions. Usually there would be opportunities for Governors to visit Trust sites and take part in stakeholder meetings. Due to the pandemic, none of this is currently possible. Which is why it is important that Hackney members send me your views, experiences and thoughts on how the Trust is doing in Hackney, or any questions you may have via elft.council@nhs.net. Would you be interested in joining an online forum for Hackney members?
Cancelled Stakeholder Meetings and Annual Plan Event.
Due to the restrictions imposed in early January and the focus on addressing the current high level of COVID infections, all meetings published in the last issue of Trusttalk for regular Stakeholder meetings for members, service users, carers and anyone interested in our services planned for London, Luton and  Bedfordshire (Bedford Borough and Central Bedfordshire) have had to be cancelled for the time being. We will be in touch with all of you when we are able to resume our meetings.
With the increasing pressures on ELFT's services due to the COVID-19 pandemic. ELFT's priority is to focus on its service provision and make sure staff time is devoted to ensuring service users are able to access the required level of care needed during this challenging time. We will keep you informed and update you once these meetings can be reinstated.
ELFT is also currently unable to hold its Annual Plan Event, where we ask for feedback about our services. This is due to the fact that Annual Planning has been deferred by NHS England to ensure senior leads/Directors are able to prioritise the delivery of services.
Please remember that the NHS remains open to all your concerns– so please do not hesitate to get in touch with your GP, or call 111 should you have any concerns about your or a loved one's health.
Should you have any question about any of these meetings, please email the Governors and Members Office at elft.membership@nhs.net or call 0800 032 7297.
Contact the Governors and Members Office
If you are not already a Trust member and would like to join, email elft.membership@nhs.net or call 0800 032 7297. You can also join online at https://www.elft.nhs.uk/Get-Involved/Members