COVID Vaccination Programme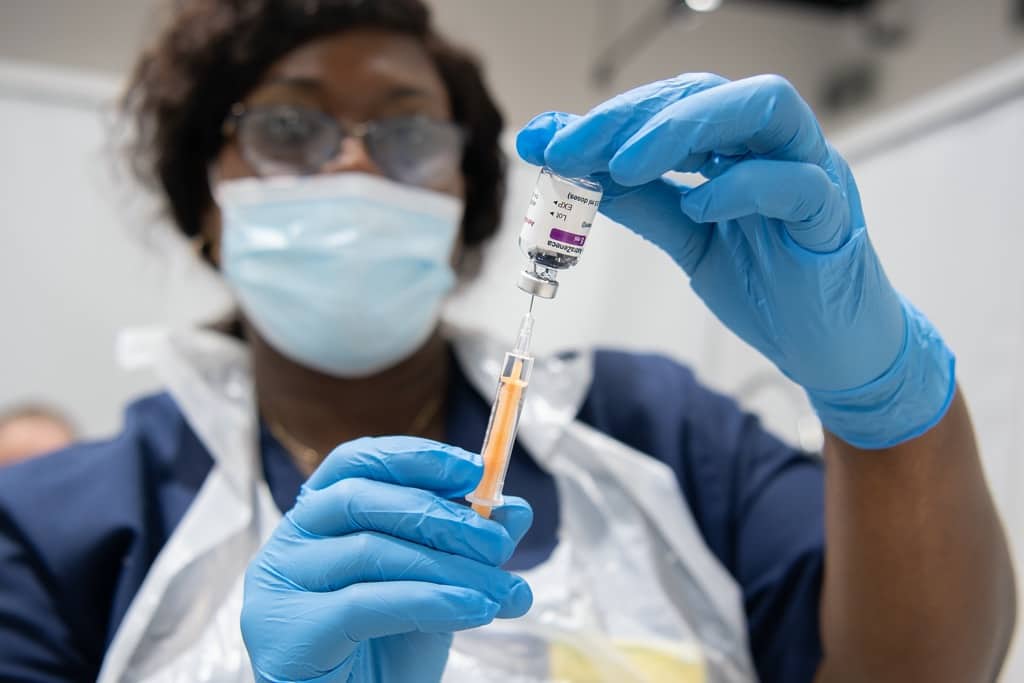 88% of our staff have now been vaccinated with many now being called for the second dose of vaccine. Our aim is to have 90% of staff vaccinated by June. We continue to pursue strategies to encourage staff to have the vaccine.
Over half of the UK's adults have now been vaccinated. In Bedfordshire, Luton and Milton Keynes (BLMK) more than 431,000 of the local population have had their first vaccination. (Total Population 1m) 123,000 have received a second dose bringing the cumulative total to over 555,000. In NE London, 934,000 vaccinations have been given. (Total population 2m) Just under 90% of people aged 70 and over, and around 80% of people aged 60 to 69, in NEL have received at least one vaccine.