Farewell and Thank You to the COVID Vaccination Team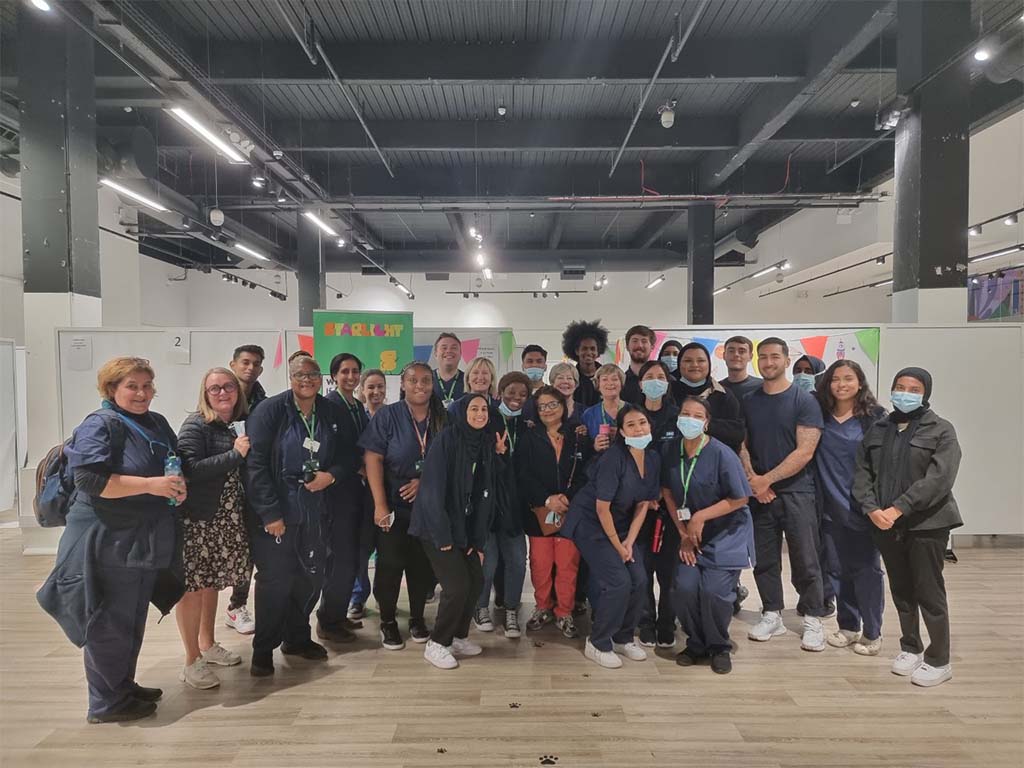 The service at the East London Vaccination Centre at Mile End (previously at Westfield Stratford) closed on 31 March 2023. Going forward, the national COVID vaccination programme will focus on high risk clinically vulnerable patients with most vaccinations in North East London, Bedfordshire and Luton provided in local pharmacies and GP practices.
ELFT and other local partners will be discussing the best future delivery models in line with advice from the Joint Committee on Vaccination and Immunisation. (JCVI) Our joint priority is to ensure easy and convenient to access.
In its last weeks, the centre has been providing vaccination to patients who have had a stem cell or bone marrow transplant and needed to restart their COVID vaccination course.
The Westfield site gave 246,800 vaccines through the height of the programme. The team spearheaded the local vaccination programme which included the Mass Vaccination event which took place at the London Stadium. Many of the staff employed at the Centre have moved to other job in the Trust.