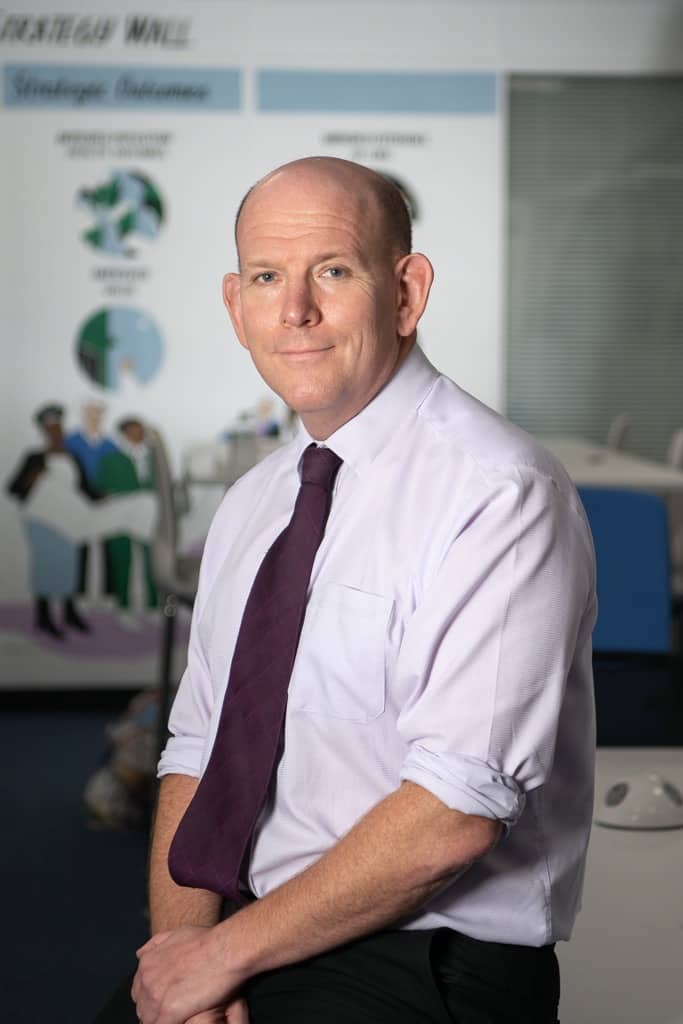 I think many of us hoped and expected 2021 to be a better year than 2020. Instead, we have had a harrowing start to the year with the national lockdown extended across the whole country, an increase in cases of coronavirus, an increase in the number of deaths from coronavirus and the painful news at the end of January that the UK has seen 100,000 deaths. Many of us will have been directly affected and we know that the impact of loss and illness on our communities will last for many years to come. The Trust and local organisations will need to work together to help our communities find a way forward and to support individuals and families who have been hardest hit. The unity of effort between organisations has been the trademark of our pandemic response, and I know this will continue.
A bright light in the midst of this difficult first month has been the start of the rollout of the COVID vaccination programme. We are grateful to our partner acute trusts in Bedfordshire, Luton, Milton Keynes and North East London who have supported us in ensuring our staff were able to receive the COVID vaccine at an early stage.
The COVID vaccine is a real game changer in pulling us out of the pandemic. Whilst some people have concerns about the vaccine and the speed of its development (all down to a concerted global effort and funding), the risk to life and health posed by the coronavirus, in my view, is a greater threat. I urge everyone, unless you have a health condition which precludes it, to have the COVID vaccine when invited to.
ELFT is now running one of the national COVID Vaccination Centres in Westfield Shopping Centre in Stratford. You can read about how staff came together to get the service up and running in a matter of weeks.
And that has been the thread running through all our work and effort during the pandemic - of staff coming together to get things done. There is no getting away from it, we have had some very difficult times but throughout it all, despite their tiredness, and the emotional burden staff have carried in their professional and personal lives, they have been outstanding.
There has been good news and some fun to carry us through the dark times. Debbie Buck, Lead Nurse in Bedfordshire, received a New Year's Honour for services to the NHS which was a tremendous boost to everyone. An allotment in Newham for service users became the temporary home to a Harris Hawk on furlough, and on Christmas Eve, a local hero in Bedfordshire helped one of our nurses get through the floods to get to a patient.
We heard that Leighton Road Surgery in Bedfordshire has been chosen to develop a project that connects housebound patients and that we are playing a key role in the launch of new a NHS Maternal Mental Health Service from April 2021.
Although a number of stories in this issue are about the coronavirus, there has also been substantial work taking place on other aspects of healthcare at ELFT. Onward and upward.